Intro
Perhaps the nicest thing about our company is that it is built on a 30-year friendship between three people – Paul Gordon, Scott Gamron, and Sedny Attia.
Welcome To GordonsToolsBlog!
My name is Paul Gordon. I'm the Editor-in-chief of this blog. I am obsessed with finding the latest and various tools to make work easier and more productive. I spend tons of hours researching, and testing tools to recommend the Best Choice for the pros and regular homeowners. On this website, I share my experience.
This blog is my editorial soapbox for all topics related to woodworking, painting, DIY, tools, gear, and carpentry. I am a professional in DIY and woodworking, passionately devoted to the use of traditional tools and methods.
I am certain that I will say things that may offend, critique, challenge, amuse, or even help you learn something about the craft we both love. If you agree with my views, that's great! But if you don't, that's perfectly fine too. It's impossible to agree on everything, and that's where passionate discussions come in. However, if you happen to disagree with my opinions, please feel free to leave a comment, but please do so respectfully. Let's avoid being rude or offensive to one another. After all, nobody likes a person who talks too much without listening to others.
We welcome all inquires and wanted to remind you that we are only an email away. Please do not hesitate to contact us with any questions you might have.
Best Regards,
GordonsToolsBlog Team
Let's be friends:
---
The GordonsToolsBlog Editorial Team
PAUL GORDON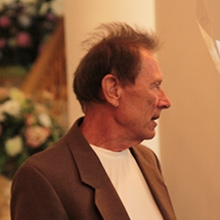 Editor-in-chief
Paul started woodworking 30 years ago, making craft pieces for family and friends. This hobby soon developed into a part-time business designing and building handcrafted furniture and cabinets.
He has completed courses at the renowned Penland School of Crafts in North Carolina, where he was trained by some of America's top woodworkers. Additionally, he spent 12 years as the facilities manager at a local college, where he was involved in a variety of renovation, restoration, and new construction projects. Among the buildings he worked on was "Old Main," which was built before the Civil War using construction techniques and materials that are rarely seen in modern buildings.
To maintain this building required that he and his crew hand-make many decorative and structural pieces to match those on the original structure. "Old Main", developed in Paul an appreciation for the skills and craftsmanship of its 19th-century builders. In 2000, Paul retired from college to open his shop and pursue his love of woodworking full time.
---
SEDNY ATTIA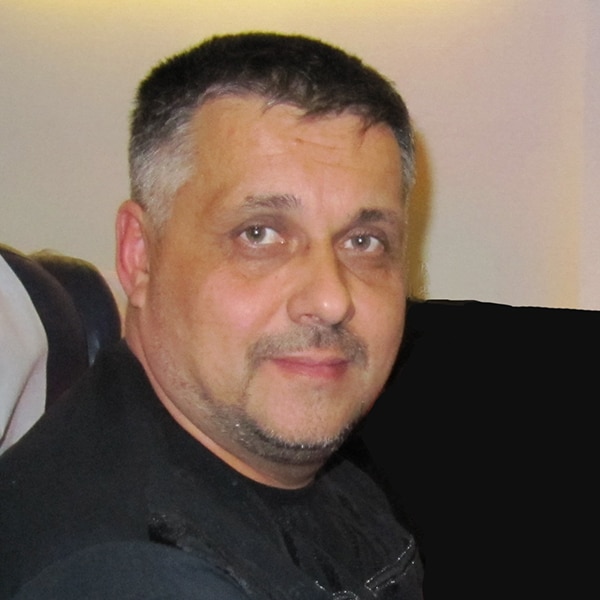 Author
Sedny Attia is a software developer who retired early at age 50. His interests include traveling, cycling, investing, 3D printing, and DIY. He is outgoing, a voracious reader, and not afraid of trying and doing things out of the ordinary.
Sedny Attia developed an interest in computer programming at a young age, during his time at a technical high school for boys. He started creating Fortran programs in the late 1960s. Throughout his corporate IT career, he worked for well-known companies like Moore Business Forms and Electronic Data Systems (EDS). Sedny also holds several patents related to 3D printing technology. He frequently delivers keynote speeches at technology conferences and is the founder of Treofab Inc.
"I believe that art and expression will take a new leap".
---
SCOTT GAMRON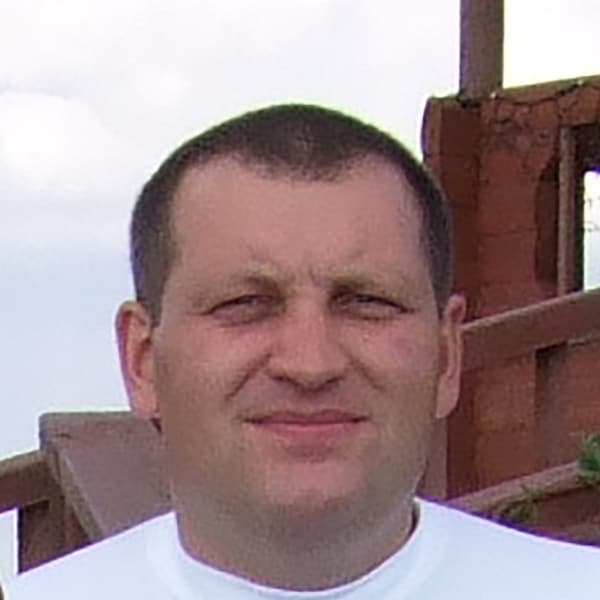 Author
Scott Gamron was born and raised in Europe and developed a fascination for different cultures at an early age. He traveled all over the world, including South America where he worked and traveled for over 10 months. Upon returning, he became a professional tile setter and founded a company that specialized in tile and plumbing.
"I believe in creativity, finding beauty in the unexpected. In my spare time, you can find me re-purposing old furniture pieces, creating, thrifting, or just planning what project to conquer next."
---
Feedback and Suggestions
Your comments or questions are welcome. I'm always open to any kind of cooperation, so don't hesitate to contact us.
Thanks!