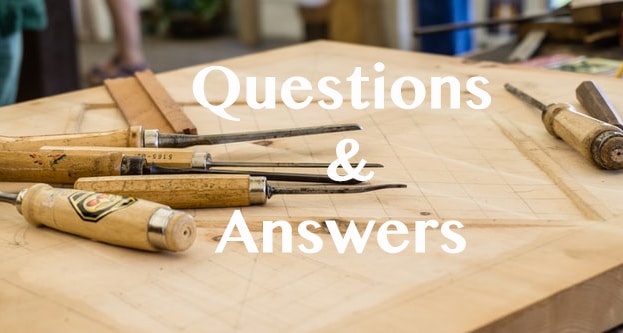 Q: I don't have a lot of time, and I want to paint a room in my house. Can I use that all-in-one paint/primer?
A: The answer is yes you can. But here's the thing all-in-one primer and paint no such thing there is no primer in all-in-one primer and paint. That's just really a marketing thing that they do. Because they know that people don't really necessarily like to prime and then to paint. And if you can do it all in one it sounds very attractive. So keep that in mind. What is it about all-in-one paint and primer that makes it different than just regular paint? Well it's a few things it's marketing like I said before and then the second thing is it's thicker paint. It has a higher build-up. It's able to hide more but it doesn't do the same thing that primer does.
I'm a big advocate of the tub using primer and then paint. Because primer hides things it gives you a consistent look before you put on that topcoat. It hides things like flashing water spots and it adds to the longevity of the paint that you put on top of the primer and it gives it what's called a real depth of color. The final thought I want to leave you with this question is there is no primer in self-priming paint.
Q: I've seen people using a bonding agent with plastering a wall. Do I have to use a bonding agent if I'm just using a joint compound?
A: The joint compound has an adhesive in their recipe. Because that's the way you got to think of joint compound. You got a lot of stuff going on in the joint compound. A lot of different ingredients there. Now when it comes to plashing you just have two things you've got. Limestone it's crushed off and you've got gypsum that's it. And so you have to use a bonding agent to get the old plaster and the new plaster to bond to each other.
Q: You know I have tools around the house but, I kind of want to get in the woodworking. How would you suggest I get started? What tools should I purchase?
A: It's an interesting question and it kind of depends on how you're gonna approach woodworking. There are purists and all of them use hand tools. They don't use any electric power tools for woodworking. So if you're a purist what you're going to be looking to purchase very very different from people like me. Because I don't just rely on hand tools I like hand tools but I also like power tools. Decide are you going to be a purist and just use hand tools or are you going to use a combination of pan tools and power tools? And don't jump into it headstrong because woodworking tools are really expensive. Let me give you an example. I have a dovetail saw and I use it for cutting dovetails and it's made by Veritas. And what I will tell you is this saw cost I think like seventy dollars. So can you see it gets pricey that's just one saw and that's why it makes sense to move very slowly in terms of purchasing tools. Sometimes it's not so much what you own but it's the knowledge in your head that shows you what you need to do. You can get great results with you know some inexpensive tools if you just know what to do.
Q: At my local nursery, they sell peat moss and topsoil by the yard. How much is in a yard? What's a yard of peat moss? What's a yard of topsoil? What's a yard of gravel or river rock?
A: Well, a yard is 3 feet wide by 3 feet in depth and 3 feet in height. It's a cubic yard and that's how a lot of building material is sold. So when you go to like a nursery and you're just gonna buy some gravel or some topsoil don't want to know how many yards you need. In a yard is a cubic yard.
Q: I'd like to get into construction, and I'm not really certain how to go about it. Can you give me some suggestions?
A: How can you take your DIY skills and turn them into a career? One word – apprenticeship. And so here's the
thing that a lot of people don't know. If you're in the trades you know this apprenticeship is the other four-year degree. But the big difference is especially nowadays when everybody is worried about student debt when you do an apprenticeship they pay you to learn your skill. And it generally takes four years. But during those four years, they pay you a living wage.
The most important thing is you have to decide what appeals to you what do you like doing. And then you have to apply to that apprenticeship program because you know that there are a lot of different trades there are ironworkers sheet metal workers there are plumbers electricians carpenters bricklayers submit Masons and it goes on and on and on. So find out what it is that you enjoy doing. Maybe you enjoy it all. And you know what I'll tell you something. If you enjoy doing all aspects of construction you may want to think about the labor union because they do a little bit of everything. But if there's something you really love like carpentry. Well, then I would suggest you check out the Carpenters Union. So that's the first thing you need to do – figure out what it is you like.
Then the next step is believe it or not. And that is you got to brush up on your math. You know some trades are very demanding when it comes to math. You have to know your math. Because there are formulas that you have to know if you're going to be an electrician. Some trades are less demanding with math but the bottom line is the common thread with all the trades is math. So take a night class or study on your own. Just brush up on your math before you take a test for an apprenticeship enrollment.
You get paid well in construction especially if you go through an apprenticeship program and you get your journeyman card. And then the other thing is you don't have to worry about student debt.
Apprenticeship programs that may help you in your area:
U.S. Department of Labor, Apprenticeship Division: https://www.dol.gov/agencies/eta/apprenticeship
State Programs
New York: https://dol.ny.gov/become-apprentice
Washington: https://secure.lni.wa.gov/arts-public/#/program-search
Q: I am building a concrete retaining wall and several people have told me I should do a 'footing' for the retaining wall to stand on. What's a footing and do I really need one?
A: Without getting into too much detail, a footing is a concrete pad that provides support for walls. Typically it is at least twice as wide as the base of your wall, at least 8 inches or thicker and runs the length of whatever wall is being built. In this case, your retaining wall would be built directly on top of the footing. Normally rebar is embedded in the footing both the length of it and vertically out of it. The rebar connects the footing to the wall. There are quite a few more considerations to consider with respect to retaining walls than I can cover here. Contact a local contractor or send me an email with as much info as you can and I'll look it over.
Q: I plan to do a concrete sidewalk in front of my home. My problem is the large number of kids that walk past my house to and from school each day. They may find new concrete too tempting. If a footprint or mark gets put in my concrete can it be fixed?
A: Yes up to a point. Before you start your new sidewalk get a small amount of sand topping mix. You can use it to make repairs if needed. Should you find marks on your newly finished sidewalk and the concrete surface hasn't hardened beyond the point of repair, mix some of the sand topping mixes and float it into the marked spots and a little bit wider area around those marks. Put a little bit of water on the surface as you apply the mix to the damaged areas. The water will help in working the new mix into the existing finish. Wait a few minutes and retrowel. And then rebroom. This isn't foolproof, but it usually will work if the concrete from the initial pour hasn't been completely set up.
Q: I want to put some new concrete on top of an old patio. Is there anything that I should or shouldn't do?
A: I'm not fond of capping existing concrete, but it can be done. Usually, the new concrete is at least three inches thick. I find anything less than that has problems. Get a mix with pea gravel in it rather than ½ inch or larger rock. To help with bonding to the old slab I also apply a concrete bonding agent to it before placing the new concrete. After that, pour and finish as usual.
Q: What's the difference between carpentry and woodworking?
A: The difference is huge believe it or not but it's measured in a very very small way. The difference between carpentry and woodworking is 1/8 of an inch. When you're a woodworker you have to make very precise joints because you're building things. But when you're a carpenter you're building structures and joints matter but they don't matter. If I'm working outside in a building a deck or I'm building a kid's jungle gym I could do a lap joint and I could make cuts with a circular saw. But as a woodworker, you would never make a half lap joint with a circular saw. Carpenters have a 1/8 inch tolerance. On an outside structure, this is great. But you never could get away with the joint like that in woodworking.