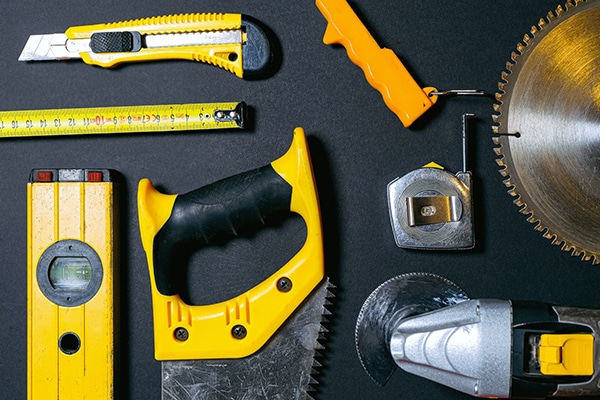 On this page, I will talk about tools that can put together an essential tool kit for pretty much any project or fix that you have around your home. I've kind of put it up to my readers a few times asking what kind of skills they'd like to learn to help them become a little bit more self-sufficient.
And what I've heard from a lot of people is that they'd like to learn how to do more of their kind of home repairs and just small DIY projects and things like that around the house so that they don't have to rely on somebody else to do it or call somebody else in and pay money for it.
But a lot of these people are newbies that the stuff doesn't know much about you know tools or basic carpentry or anything like that. That's a general workup of tools that you can have in your home without spending a fortune without feeling like you have to buy everything.
If you're just doing a little bit of small DIY building projects or wanting to fix things that are in your home or if you're assembling a piece of furniture even what's on this page will comprise everything you need to do pretty much any project.