Last updated:
23 Jan 2023
GordonsToolsBlog is reader-supported. When you buy through our links, we may earn a commission at no cost to you.
Drywall primer is quite distinct as compared to paint. Polyvinyl acetate (PVA) is the primary component, which is also found in carpenter adhesive. Its purpose is to encapsulate the porous surfaces of the papers and cured joint compounds, allowing new paint to adhere relatively easily.
Because of its glue-like basis, drywall primer aids in good color adhesion. Think of it as a magnet for your finished paint. You risk stripping paint if you neglect to prime, particularly in humidity circumstances. Furthermore, because of the absence of adhesion, washing may be more challenging weeks after the paint has hardened.
Priming is commonly used to cover dark colors to make it easier for the finished topcoat to hide better. Priming patched after crack areas is also a good practice.
And, lastly, priming stains caused by writing, mold, or smoke damage is critical. Priming these types of stains first will prevent them from bleeding through to the finished top coat. We have listed down a few of the best drywall primers with an in-depth review of each to help you assess which one will work best for you and assist you in making an informed choice.
All of the products chosen for this review have been assessed against several features, longevity, and the value they provide for the price at which they are available. They went under very strict criteria for being here on the list to ensure that all the products work as advertised and will get your work done efficiently. The three drywall primers chosen for this review will be accompanied by their pros and cons, which will help you further analyze the offering of each one.
---
The Best Drywall Pain Primer Reviews
1. 1-2-3 Primer by Rust-Oleum Zinsser – The Ultimate Solution for Interior and Exterior Paint Jobs
Best Choice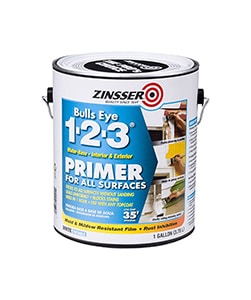 1-2-3 Primer by Rust-Oleum Zinsser
Multi-purpose and High-performance Primer
This primer provides a quality basecoat designed to offer top-of-the-line bonding to a wide range of coverings, even on challenging surfaces and platforms, to prolong the life and improve the longevity of the paint.
Check Price
Zinsser is one of the most talked-about paint and primer brands. Their products are long-lasting and are of excellent quality. They are also available for extremely reasonable rates making your purchase pocket-friendly. This 1-2-3 all surface primer is also no exception.
Its smooth application and the fact that it's one gallon offers extra coverage, giving it an edge over other similar products. It also has fast-drying power, so you can go with the topcoat in about an hour from putting it up.
This primer is listed as the number 1 product in our list because this water-based solution gets easily applied without leaving behind any feeling of sanding. Although it is thinner than expected, it will still get the job done efficiently without costing you extra bucks. So, if you are looking for a primer that makes it easy to apply paint over difficult surfaces, then this should be your go-to product.
Features
Finish: Matte
Type (Base): Enamel
Coverage (ft. per quart): 87 – 112
Use for: Interior and Exterior
Stain-resistant: Excellent
Odor-blocking: Low odor
Dry time: 35 minutes
Formula: Water-based
Surface Recommendation: Metal, Masonry
Pros
Has the ability to adhere well to all kinds of surfaces
Has low VOC, and though it may have a slight smell, it tends to go away after some time
Doesn't peel or chip at all (however, sand the surface before using it)
Cons
Contains chemicals and harmful ingredients (make sure to use it in a properly ventilated area)
Has a thin consistency and will require two to three coats to give proper coverage
2. Kilz Restoration – Interior Latex Primer/Sealer
Best Latex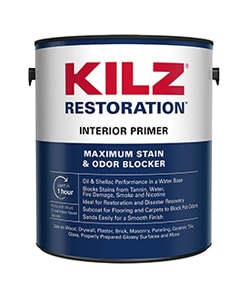 Kilz Restoration
Stain and Odor Blocking Interior Latex Primer
KILZ Restoration is a water-based primer, odor blocker, sealer, and stain blocker intended to work like an oil-based product thanks to technological advancement.
Check Price
Kilz primers are also worth the hype they receive. They are also often labeled as the closest primer to offering one coverage. They deserve the fame since their primers offer amazing coverage and excellent results, all at a very affordable price.
This primer is effective against difficult spots such as rust, smoking, grease, ink, pencil, felt marker, pet stains, and much more. It is also created with the aid of a modern innovation that allows it to perform similarly to an oil-based solution.
Do you have your hardwood smelling of your pet's waste? If yes, then this product is for you! We recommend this interior latex primer by Kilz because of its ability to hide tough stains due to its oil-based performance. Also, the fact that it can seal strong odors such as pets, fire, and smoke makes it better than some drywall primers.
Features
Finish: Matte
Type (Base): Enamel, Oil
Coverage (ft. per quart): 75 – 100
Use for: Interior
Stain-resistant: Excellent
Odor-blocking: Strong odor-blocking
Dry time: 30 minutes
Formula: Water-based but perform like an oil-based primer
Surface Recommendation: Metal
Pros
Quite effectively eliminates the smell of pet waste in no time
Available at extremely reasonable rates
Hides large and stubborn stain efficiently without leaving behind any trace
Cons
Has a very strong smell when drying
Have to apply two to three coats to fully eliminate the stains and smell
3. INSL-X Stix – Waterborne Bonding Primer
Best Acrylic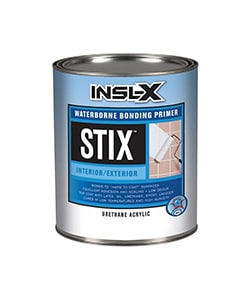 INSL-X Stix
Adhesion High-Bonding Primer
This high-performance acrylic-urethane bonding primer-sealer has unrivaled adherence to even the most difficult surfaces making it one of the best options.
Check Price
Last but definitely not least, INSL-X Stix has made its way to the list of top primers among potential buyers. Stix is an excellent primer for adhesion. If you don't want to use solvent-based (oil) primers, this is one of the finest options.
This waterborne bonding drywall primer has low VOC and offers an easy cleaning mechanism simply with the help of soap and water. It also offers excellent adhesion and an outclass finish. It even enables the users to use any type of coating on it, which makes it the best for its price.
Even though it takes quite some time to dry out, definitely a little longer than other products, it still is one of the best drywall primers available if you need it for bonding the hard-to-coat surfaces and then later on top it off with any covering of your preference.
Features
Finish: Matte
Type (Base): Enamel, Acrylic
Coverage (ft. per quart): 75 – 100
Use for: Interior and Exterior
Stain-resistant: Good
Odor-blocking: Average
Dry time: 3 to 4 hours
Formula: Acrylic-urethane
Surface Recommendation: Doors, Walls
Pros
Adheres exceptionally well to ceramic tiles
Glides easily on and makes the priming step a whole lot simplified
Works like a charm leaving behind a matte finish
Cons
Will peel off if you touch it before it is completely touch dried
Underlying paint often shows because the consistency is thin
---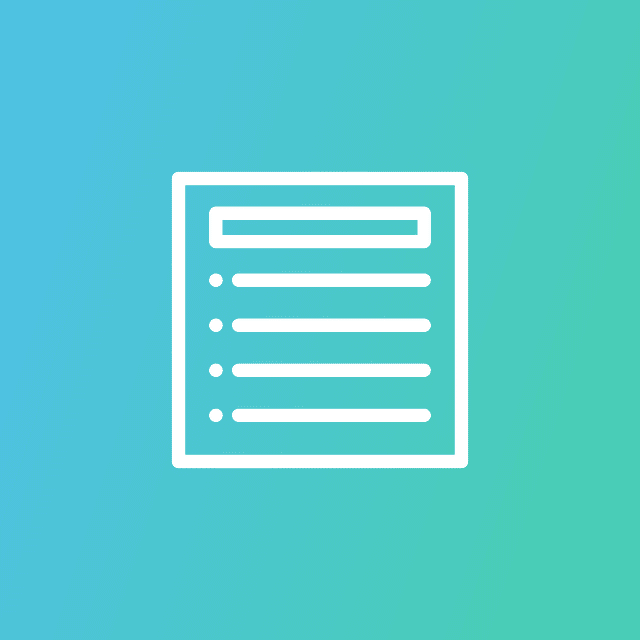 The Ultimate Guide to Choosing the Perfect Drywall Paint Primer
We have listed three of the best products in our buyer's guide above, but the main question troubling you might be how to decide which one of these would work best for you? For such circumstances, we have curated a brief buying guide for this purpose to help you assess which features to look out for when buying a drywall primer and how to decide which product will work best for you.
Color of the Drywall Primer
Grey and white primers are the two colors offered. Both hues have their own set of advantages and disadvantages. Dark topcoats are applied over grey primers. The dark color of the paint is made more visible by using a grey primer. White primers, on the contrary, are recommended for vivid color topcoats. The light color will seem bright and unhindered by the color of the surface if you use a white primer.
Finish of the Drywall Primer
The gloss of a primer, or the way the light shines off the painted surface, is referred to as primer finish or primer sheen. There are several different kinds of primer finishes, but you need to know that the greater the gloss degree of the primer, the brighter the final coating will seem.
With that being said, mostly on the market, you will find a matte or flat drywall primer finish. This is because it smoothens out the surface and preps it for the outercoat.
Type (Base) of the Drywall Primer
The primer might be oil-based, water-based/acrylic-based/latex-based. These categories each have their own set of advantages and disadvantages. Oil-based paints are long-lasting, relative hydrating, and stain-sealing, but they have a pungent smell and take to a day to cure.
Water-based primers are more adaptable and may be applied to a variety of surfaces. It's also quite simple to keep them up to date. They are, unfortunately, ineffective in concealing spots.
Coverage of the Drywall Primer
The surface that a particular amount of primer may reach is referred to as coverage. The coverage of drywall primers is usually expressed in feet per quart. This is usually included in the product's features section. Because the primer you buy is based on the area you want to prime, this function is extremely useful in determining whether or not the product you've chosen will cover your intended area.
However, you may need to apply more than one coat of primer to the drywall, which will reduce the amount of surface area it can cover. In such a scenario, you may need to purchase a greater volume of primer. As a result, make sure you have an adequate primer to coat the whole area that has to be primed.
Usage of the Drywall Primer
You will find three different types of labels on primer's packaging; interior, exterior, or interior/exterior. There is a difference between interior and exterior drywall primers.
Interior primer protects, improves bonding, and produces a consistent texture for walls, ceilings, and other surfaces. Exterior primers safeguard brick surfaces against alkalinity as well as spalling while reducing cracks and fungus development. Exterior primers are available in a variety of formulations for use on wood, masonry, and metal surfaces.
Stain Resistance of the Drywall Primer
When looking for a drywall primer, be it for interior or exterior purposes, it is beneficial to look out for its stain resistance. It ensures that your final product will be long-lasting and effective.
Odor Blocking of the Drywall Primer
Odor-blocking primers help you keep your drywall safe. It prevents pet waste and other smelly items from leaving a strong, pungent smell in your area. Furthermore, certain primers have a strong odor that you must prevent if you or someone else in your household suffers from asthma or hypersensitivity.
Drying Time of the Drywall Primer
This feature refers to the amount of time the primer takes to become completely touch dry. It entails after how much time you will be able to apply a second or an upper coat over it. Based on your availability of time, this feature can be assessed. Most primers usually take around 30 to 40 minutes to dry out completely. However, some might even take up to 5 hours as well.
Although we have stated about eight features to help you assess the products against, there are still several features you can look up to. We have listed only the important ones to help save you the time and energy of going through a lot of them.
---
Tips & Tricks: Paint and Coatings Technologies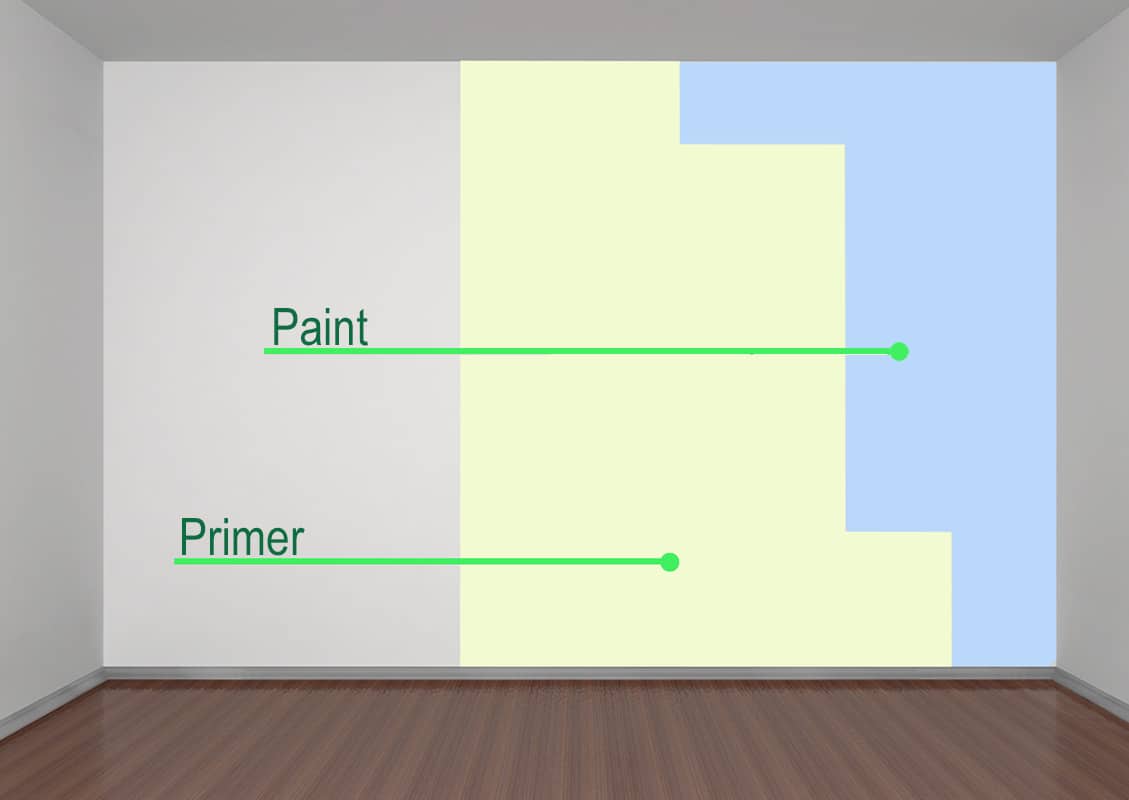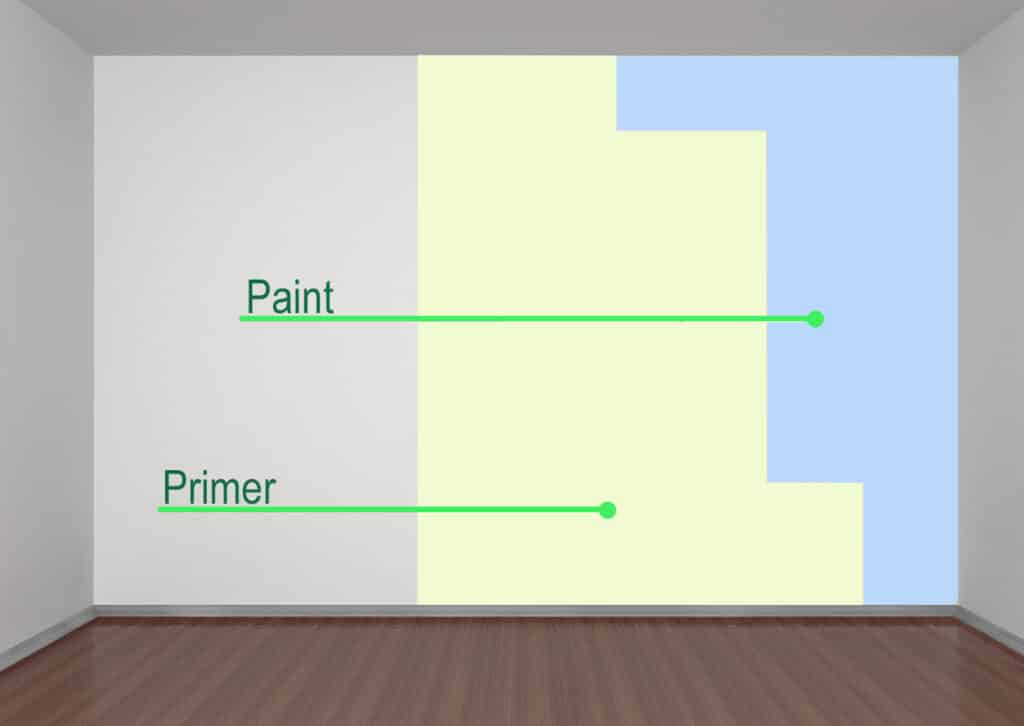 Wait at least 12-24 hours between primer and paint.
It's easier to apply paint with a roller.
The general rule is that you should use two coats of paint.
The corners are easy to paint with a paintbrush.
Watching closely for and removing any drips.
Use painter's tape along wall and ceiling edges.
Final Thoughts
Among the three products, we place 1-2-3 Primer by Rust-Oleum Zinsser, as the number one product. There are several reasons for this ranking. This water-based primer provides a matte finish and can adhere to all kinds of surfaces, making it extremely easy to apply paint on surfaces that are difficult to reach later on. Apart from that, it is also available at very affordable rates and is effectively-known to enhance the life of the upper coat.
Further to that, we have also entailed a brief buyer's guide for your ease. It will help you understand which features you should look out for when choosing a primer for drywall and how to decide which product will get your work done most effectively. This was to give you a heads up on how to finalize a product among the best three drywall primers list that we have provided you with.
We hope you find this review useful, and hopefully, by the end of it, you might have selected one of the best three drywall primers that we have chosen. Happy priming!
---
Video: Do I Need Primer Before Painting New Drywall?
---
Paint Calculator: How Much Paint Do I Need?
Paint Calculator

Inch Calculator
---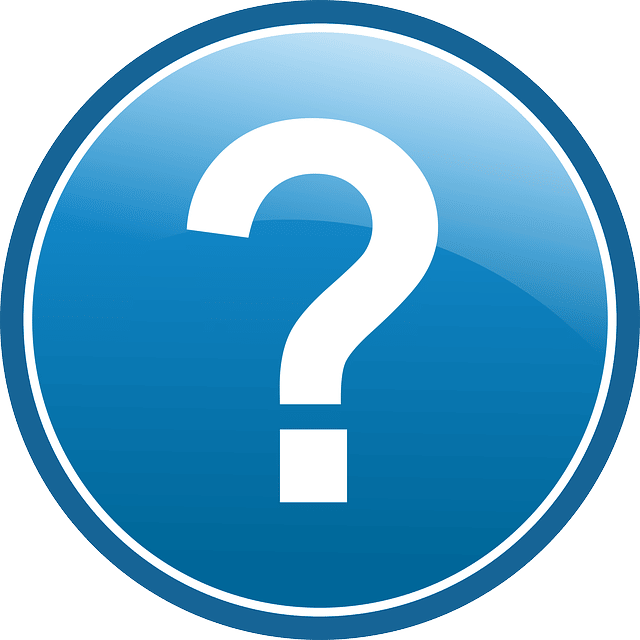 FAQs
How soon can I paint over primer?
This usually depends upon the drying time your chosen primer requires. As stated previously, most primers usually need 30 to 40 minutes to dry out completely. There are, however, certain primers that require up to five hours for this.
Can I put a solid stain over the primer?
Yes, you can. It is even recommended to put a layer of solid color stain over primer. However, the solid stain should be compatible with the primer you are using.
Can I put varnish over primer?
It is completely fine to apply clear varnish over primed surfaces. Varnish is a clear, protective coating that is applied over the top of paint or other finishes to protect them from wear and damage and to give them a glossy or matte finish. Applying varnish over primer is a common way to protect and enhance the appearance of a painted surface.
Can I use latex paint over water-based drywall primer?
Yes, you can. Because of the latest technological advancements, applying a coat of latex-based paint over water-based and oil-based primers is now possible.
Can I use oil-based paint over water-based primer?
The volatile organic compound concentration of oil-based paints is greater than that of water-based paints. Yes, you can use oil-based paint over water-based primer quite easily. However, you will need to ensure one thing that the water-based primer is completely dried out. You can assure this by waiting for a little more than the required drying out time of the primer.
Is water-based primer waterproof?
Yes, a water-based primer can provide some level of protection against moisture, but it is not designed to be used as a waterproofing barrier. Water-based primer is typically used to improve the adhesion of paint to a surface and to provide a smooth, uniform base for the paint.
If you are looking for a waterproofing barrier, other products are specifically designed for this purpose. These products are often applied over the top of a water-based primer and can provide a more durable and effective waterproofing solution.
Can you use primer over same-based paint?
While you may paint over an oil-based primer with water-based paint and vice-versa, you may prefer to stick with a comparable paint and primer. Employing the same primer and paint base might be beneficial in several cases, particularly when dealing with exterior processes requiring firm sealing.
How many coats of drywall primer do you need?
The number of coats of drywall primer you need will depend on the condition of the drywall, the type of primer you are using, and the desired finish.
In most cases, one coat of drywall primer is sufficient to prime new drywall or previously painted drywall. The primer will help to seal the surface and provide a smooth base for the paint to adhere to. Two coats may be needed for heavily damaged drywall.
Is it better to roll or spray drywall primer?
Both rolling and spraying drywall primers can be effective methods of applying the primer to the surface.
Spraying drywall primer is generally faster than rolling it, as it allows you to cover a larger area in a shorter amount of time. However, spraying requires specialized equipment and may be more time-consuming to set up and clean up.
Rolling drywall primer allows for more precise application, as you can control the amount of primer being applied and can easily reach tight corners and corners. Spraying may be more difficult to control, and it may be harder to avoid overspray and drips.
---
More to Read:
The Best Painter's Tape Buyers Guide
Reference: