Last updated:
18 Sep 2023
GordonsToolsBlog is reader-supported. When you buy through our links, we may earn a commission at no cost to you.
Wire cutters are a must-have tool for any DIY enthusiast or professional craftsman working with wires. Whether you're passionate about this type of work or not, having a pair of diagonal cutting pliers in your home toolbox is essential for small repairs around the house. As a simple and easy-to-use tool, even beginners can handle wire cutters with ease. So, make sure to add a wire cutter to your list of must-have tools for your workshop or home repairs.
Unlike the other tools, cutting pliers have a compact design and are easy to use and store. Moreover, they help you do various tasks. On the lookout for the best wire cutters? You are in the right spot! Here we will guide you to choose the best options that will work for your needs.
Different types of wire cutters are available on the market. You will find electricians, jewelers, doctors, and auto mechanics who use these wire cutters to offer professional results. The ones with the longer handles are usually for nail pulling. Even though they don't recommend it but makes it easier to cut wire. And the little shorter ones are made for doing electrical work.
However, the quality of the tool directly affects the work. We have reviewed some of the best options for DIY and home use and come up with the list below. You can choose the ones that will work well with your requirements.
---
The Best Wire Cutter for DIY Use Reviews
1. Whizzotech SC150 – Diagonal Micro Cutters for Basic Cutting Tasks
Best Choice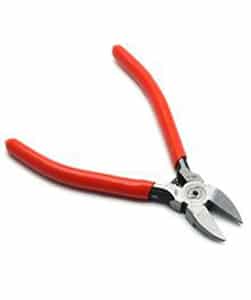 Whizzotech SC-150
Diagonal Cutting Micro Pliers
Suitable for DIYers, jewelers, students, crafters, and electricians. It comes with an ultra-sharp blade that offers excellent cuts. Best suited for cutting items that require better control and precision.
Check Price
Looking for a unique and compact plier for your DIY needs? Consider the Whizzotech SC150 diagonal cutting pliers. These small but mighty pliers fit perfectly into your palms and are surprisingly efficient for their size. The nylon anti-slip handles provide a comfortable grip, while the well-crafted design ensures a tight fit with no noticeable play in the head. The blades have a pretty good grind and are close together, making them a great choice for precise cutting. Overall, the Whizzotech SC150 diagonal cutting pliers offer a nice fit and finish, exceeding expectations with their performance and compact design.
Moreover, the manufacturer used high-quality Chrome vanadium steel. The presence of hard metal makes the pliers extraordinarily durable and robust. This makes it the perfect option to cut different types of cables. The handle consists of an anti-slip of material and offers excellent convenience while using it.
You can easily cut headpins, small chains, memory wires, eye pins, cords, tiger tails, beading, thin wire, and so on. It is also best suited for electrical repair requirements. These are my favorite wire cutters, they are still in really good shape especially when you consider the amount of work applied to them.
Features
Size: 5 inches
Material: Chrome vanadium steel
Hand Grips Material: Plastic
Jaw Length: 0.7 inches
Cutting Ability (Soft / Iron Wire): 12 AWG / 14 AWG
Dimension: 0.7 x 8 x 4"
Weight: 3.52 oz
Pros
It can easily cut wires that have 20 – 25 gauges
Due to the presence of a simple cutting technique, it requires minimal effort and cutting time
The small size makes it easy to store and use
Cons
Due to its small size, this wire cutter isn't suitable for cutting hard wires
Not ideal for steel wires
2. Knipex 7421200 – Heavy Duty Wire Cutters for Ironworking
Also Great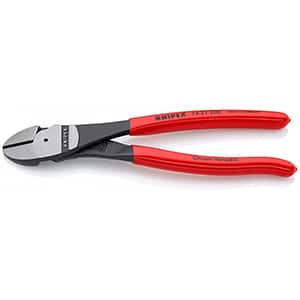 Knipex 7421200
High Leverage Angled Diagonal Wire Cutters
Size: 8 inches
Material: Chrome vanadium steel
Max Cutting Ability: 9 AWG
Check Price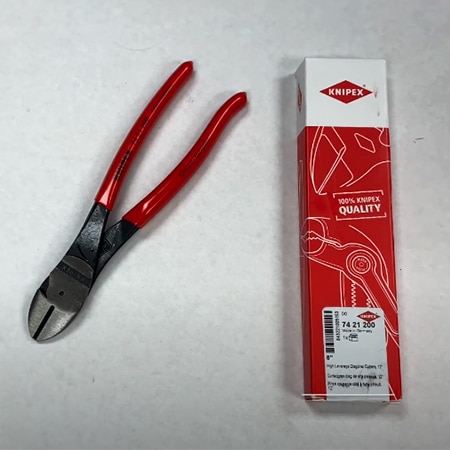 Investing a bit more money in a quality plier is worth it, and the Knipex brand is an excellent choice. These diagonal cutters from Knipex are designed to last and provide high precision when cutting nails and various types of wires. With both straight and angled head options available, you can choose the best one for your needs.
These handheld pliers, available in 8 and 10-inch sizes, feature a high leverage axial design that requires 25% less effort than other cutters. So, if you're looking for a reliable and efficient tool for your DIY projects or professional work, consider the Knipex diagonal cutters for long-lasting performance.
These diagonal cutting pliers reduce fatigue while cutting medium to hard wires. The 12 degrees angled head cuts objects to a near flat finish and provides increased hand clearance under the tool to avoid scraping lumps.
Knipex 7421200 is also available with dual-component comfort handles that are softer where maximum squeezing pressure occurs to further minimize hand stress built from innovative oil-hardened chrome vanadium steel. Knipex wire cutters are lightweight, strong, and long-lasting. They feature a fixed forged axle rivet joint that ensures continuous smooth operation with no weakening or wobbling effect over time.
Knipex 7421200 is highly precise. Users can go from cutting soft copper and aluminum to hardened materials like nails, piano wire, or a CSR wire without changing tools or damaging the cutting edges. The Knipex diagonal wire cutters are available in 10 different styles to fit a variety of applications. One thousand volt insulated handles meet or exceed ASTM and IEC standards for protection against electric shock.
Knipex wire cutters are designed for cutting harder wires and iron materials. Its longer size also allows for reaching into confined spaces for heavy-duty cutting and exceptional performance. If you're looking for the pliers that are going to last the longest the Knipex brand is very well built and will probably last the longest but it's very expensive and it takes more effort to cut.
Features
Size: 8 inches
Material: Chrome vanadium heavy-duty steel
Hand Grips Material: Plastic coated
Cutting Ability (Medium/Iron Wire): 6 AWG / 9 AWG
Dimensions: 7.95 x 2.05 x 0.8″
Weight: 9.1 oz
Pros
Small and lightweight
Fits perfectly in the hand and holds up over time
So precise that you can even cut paper with it
Excellent grip
Made in Germany
Cons
Some people are not happy with its rounded tip
It is a bit expensive
3. Hakko CHP-170 – Micro Wire Cutters for Multi-Purpose Use
Best Micro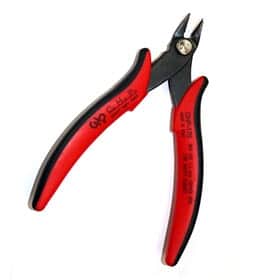 Hakko CHP-170
Flush-cut Micro Wire Cutter
Size: 5.9 inches
Material: Carbon steel
Max Cutting Ability: 16 AWG
Check Price
Searching for a micro wire cutter that's available at an affordable price range? Hakko CHP-170 wire cutter is the one for you. This shear-type cutter can easily cut through soft wires due to its well-angled jaw. This is a good micro cutter and the nice thing about these is they're flat on one side and beveled on the other. So that you can lay them down and snip something off flat with the surface. Now, these are not to be used with steel wire because they're too sharp for that and you'll damage them but for copper wire they work great.
By using this tool, you can cut copper wires with 16 gauges and terminal wires of 1.5 mm. It comes with an internal spring that can be easily re-adjusted to the former position after using it. The presence of precision ground surfaces and holes ensures smooth movement.
The steel surface of the blade is well-protected in this tool, thanks to the Parkerized surfaces that prevent glares and increase its lifespan by preventing rust formation. So, you can rely on this tool for long-term use without worrying about any deterioration in its performance or appearance. With its durable and rust-resistant construction, this tool is an excellent choice for your DIY projects or professional work.
Features
Size: 5.9 inches
Material: Carbon steel
Hand Grips Material: Nonslip
Jaw Length: 8 mm
Jaw Angle: 21 degrees
Cutting Ability (Soft / Iron Wire): 16 AWG
Dimension: 0.8 x 5.9 x 3.6"
Weight: 0.64 oz
Pros
Made using hard metals that can retain cuts
The handgrips have a curved fore-edge with dolphin style non-slip materials to ensure proper control
Comfortable to use
Cons
May get easily damaged
Not suitable for hard wires
4. Klein Tools D275-5 – Ultra Slim Wire Cutters for Precision Cutting
Best Size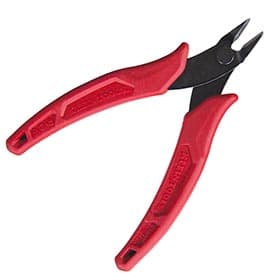 Klein Tools D275-5
Diagonal Cutting Pliers with Precision Flush Cutter
Size: 5 inches
Material: Steel
Max Cutting Ability: 16 AWG
Check Price
Looking for a handy flush cutter that delivers excellent performance? Klein Tools D275-5 flush cutter works well. Build quality of the Klein Tools of course made in the USA . As you would expect it is quite excellent. This tool is fully equipped with a flat ground cutting edge technology. This makes it suitable for cutting leads from dredged materials present on circuit boards and various other inflictions where required.
The blade design of this tool is improved, allowing it to easily snap wires with a 16 AWG and produce a flat cut. If you need to make repetitive cuts, the spring present in this tool will help the steel return to its original position, offering an exceptional level of comfort and minimizing fatigue. It's ideal for cutting zip ties, small wires, and a variety of materials.
You can even use these cutters to repair jewelry, making them a versatile addition to your DIY toolkit. So, if you're looking for a reliable and comfortable tool for cutting wires and other materials, consider this option with its improved design and spring mechanism.
Features
Size: 5 inches
Material: Steel
Hand Grips Material: Plastic
Cutting Ability (Soft / Iron Wire): 16 AWG
Dimension: 0.8 x 5 x 5"
Weight: 2.08 oz
Pros
Light-weighted and easy to use
Treated with heat, which in turn increases its durability
It comes with a good grip that offers more comfort and tool control
Due to its ultra-slim profile, it's suitable for use in confined areas
Cons
Works well with jewelry. However, it will dull the items
5. IGAN 330 – Ultra-Sharp Wire Cutters for DIY Projects
Best for DIY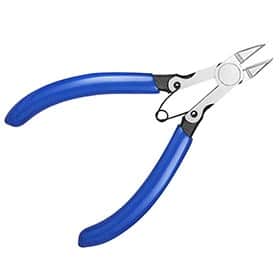 IGAN 330
Ultra Sharp Flush Wire Cutters
Size: 5 inches
Material: Chrome Vanadium Steel
Max Cutting Ability: 22 AWG
Check Price
Searching for a gadget to help you with your cutting requirements? IGAN-330 side cutting pliers offer excellent precision. It has a compact design that comes with long cutting jaws. This enables you to do fast cuts and flush cuts in inaccessible and tight areas.
As for the opening spring, it shifts back to the original position after each use, which will help save your energy. These cutters are best suited for jewelry making, electronics, plastic sprue cutters, zip ties, and so on. Moreover, it is ergonomically designed to provide comfortable and smooth operation.
Looking for a reliable wire cutter? The IGAN 330 is one of the most dependable models available on the market. It's made with heat-treated steel components that have a Rockwell hardness of 60 C, ensuring its durability and longevity. When cutting larger gauge wires, it's recommended to use the thick portion of the blades for best results. With its high-quality construction and design, the IGAN 330 wire cutter is a great choice for your DIY projects or professional work.
Features
Size: 5 inches
Material: Chrome vanadium steel
Hand Grips Material: Rubber
Cutting Ability (Soft/Iron Wire): 14 AWG / 16 AWG
Dimension: 0.3 x 5 x 3.1"
Weight: 3.2 oz
Pros
The rubber handles consist of non-slip materials
It comes with a 12-month warranty period
Cons
Not suitable for slicing steel materials
---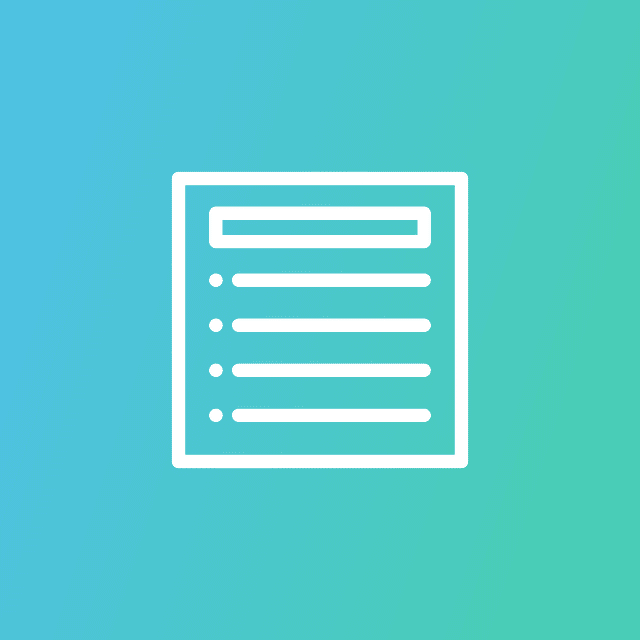 Wire Cutters 101: All You Need To Know About The Wire Cutters
While purchasing the wire cutter, you need to be aware of the task that you wish to do with this gadget. Also, opt for high-quality models as the substandard options will result in poor quality work and impede your progress. Hence, it's vital to know what are the essential elements that you need to be aware of before you make the final decision. In this buying guide, we will help you make the right choice.
How To Pick Wire Cutters?
Before you buy a wire cutter, it's important to determine the types of wires you plan to cut. For cutting soft metals, most pliers will do the job just fine. However, if you need to cut open-end wires, worn-out cables, or aluminum, brass, iron, or copper wires, then a wire cutter is your best bet. To stay safe while cutting electric cables, consider models with insulated handles that protect you from shocks. If you plan to cut hard and tempered steel wires, then you'll need a plier specifically designed for that purpose. By considering the type of wires you'll be cutting, you can select the right tool for your needs and ensure optimal performance.
You will also find various types of wire cutters available on the market. These include the following:
Flush Wire Cutter
Bevel Wire Cutter
Shear Wire Cutter
Based on your needs and requirements, choose the one you want.
How To Choose the Wire Cutters?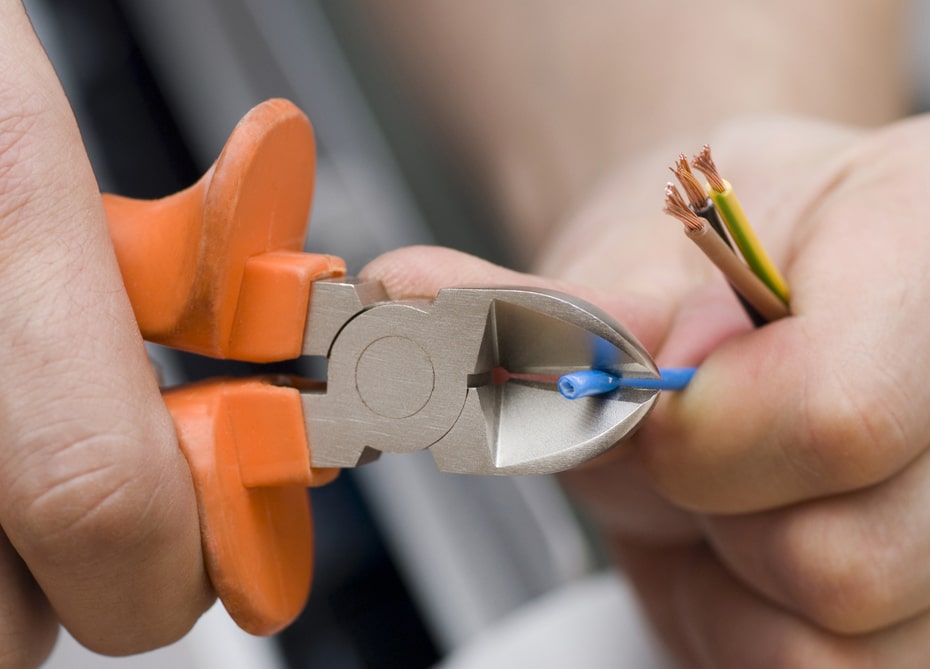 Wire cutters are not complicated gadgets, hence they are quite easier to select. However, you need to know what the essential factors are to get the best one.
Material:
The best options are well built using materials that are resistant to corrosion and rusting. Most of the high-quality options consist of high-speed steel, steel plate, or tool steel. You will find that tool steel offers greater flexibility, whereas high-speed steel ensures sharpness for a longer time frame. As for the handles, it mostly consists of plastic or rubber components that provide a comfortable grip.
Rust will prevent the cutter from offering precise cuts. Hence using reliable materials like chrome vanadium steel, carbon steel, and alloy steel will prevent corrosion. This is due to the heat and laser treatment that they undergo to increase their durability. Some models also come with a special coating that prevents glares like the Hakko CHP-170 wire cutter.
Size:
When selecting a wire cutter, it's important to consider the size of the cable you need to cut. Most wire cutters come in a range of sizes, typically from 4.5 to 11 inches. The Whizzotech SC150 wire cutter offers a variety of sizes to choose from. Keep in mind that different cutters are suitable for different sizes of wires and cables. For small-sized wires and cables, using large cutters may not work well, although there are exceptions to this rule. By carefully selecting the right size cutter for your needs, you can ensure optimal performance and efficiency.
Construction:
The device must have a solid construction that does not cause any harm to the user. In most cases, pointed metallic objects may result in accidents. To avoid this, you need to purchase premium quality options where the blades don't chip or break off easily. Moreover, it should have an ergonomic design that'll make it easier to handle and decrease fatigue.
Jaw Length:
The jaw-length differs based on the work and the area you wish to access. For confined and tight spots, models that have smaller lengths would work great. As for hard metallic wires, larger and heavy options are the best.
Jaw Angle:
The presence of well-angled jaws helps you to cut through soft wires easily. For instance, the Hakko CHP-170 wire cutter comes with a 21 degrees jaw angle and is capable of making precise and perfect cuts.
Weight:
The pliers should not be too lightweight. Instead, they should have sufficient heft to it. However, avoid opting for heavier models as they may strain your muscles and make them hard to work with.
Hand Grip Material:
When using wire cutters, it's important to ensure a secure grip to prevent slippage and disruptions to your work. Look for wire cutters with anti-slip materials such as plastic or rubber coatings. The Klein Tools D275-5 flush cutter features a plastic handgrip coating, while the IGAN-330 wire flush cutters come with a rubber grip material. By selecting a wire cutter with a comfortable and non-slip grip, you can work with confidence and precision.
Hand Grip Design:
Go for an ergonomically shaped handgrip design that will help you to use the tool without tiring your hands. It will also keep it from slipping off and causing accidents. Hakko CHP-170 microwire cutter has a curved fore-edge that ensures great control.
Additional Features:
Make sure that the model you choose comes with a versatile option. If you are a person who hardly works with wirings, go for a tool that will help you cut, strip, and crimp it without going for different tools. However, if you are an expert, you might require a professional-grade wire cutter. Also, opt for ones with internal springs where you don't have to exert more force to get it back in place each time.
Color:
Wire cutters are available in various color options on the market. Based on your personal preferences, you can choose the one that you like. You will find that Whizzotech SC-150 wire cutters are available in bright red shades.
Final Thoughts
Good wire cutters come as a handy tool and are an essential option for every toolbox. These are available at an affordable cost and won't consume much space. Getting a pair ensures excellent versatility and helps you make significant cuts at home.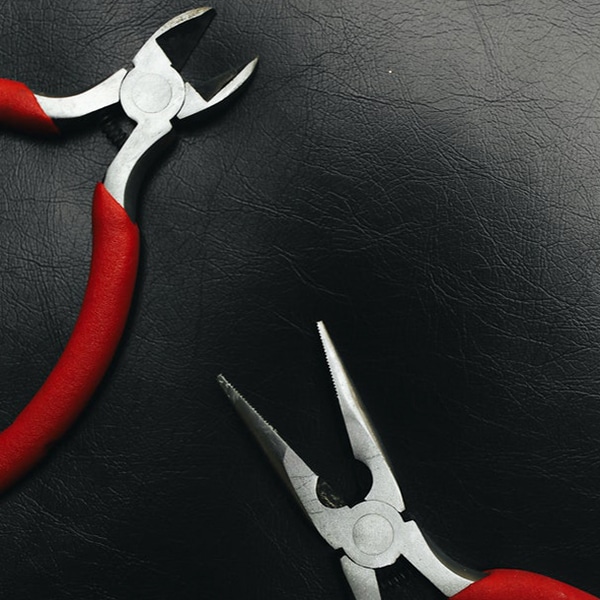 Our top pick goes to the Whizzotech SC150 wire cutter. This is cause they are easy to use and fit perfectly into your hands. As for the blade of the pliers, it's entirely forged using chrome vanadium steel. This gives it a very sturdy construction, which will help it to last for a long. You will find that it's easy to cut most of the wires and chains.
But, it's not suitable for cutting hard electrical wirings. The PVC coating on the handle ensures a comfortable grip and protects you from getting hurt. The spring-loaded design at the end makes this gadget easy to use without getting tired quickly.
These wire cutters come with a cutting capacity of 12 AWG for soft iron wire, 10 AWG for smooth copper wire, and 5 mm for plastic, making them an excellent option for electricians, jewelers, and crafters.
You'll have to make the call for yourself. If you're a piano tuner and you're cutting piano wire all the time something like that you need a Pro cutter like Knipex. It is a strong and efficient tool with amazing quality and features. You should consider buying it if you want some quality performance.
But I have to admit that the Whizzotech SC150 small cutting pliers are pretty good. They look better than a lot of the Chinese stuff that I've seen. So I'm going to go ahead and include these in the kit. Because the homeowners need these. This is the essential set that you need in your common man's toolbox.
You need the side cutters, you need utility slip joints, and much much more. I've got the strange ones and the long ones and the ones with the bends all there rarely do I ever use them. If they left the shop I really wouldn't miss them I can get by just fine with Whizzotech.
With the above information, you can choose the best wire cutters that work well for you. Remember to stay safe while working with the cutting pliers. We review all sorts of products based on our audience's demand to make your decision easier. Please let us know which product you owned from the list and why. Also, let us know if we missed any of your favorite products that deserve to be here. Put the name of your products that you want to be reviewed by us in the comments section below.
---
Video Tutorial: How To Sharpen Wire Cutters
---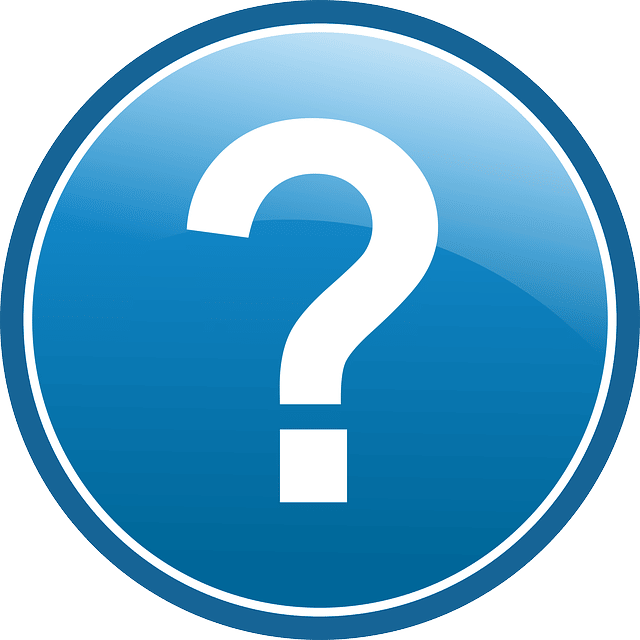 FAQs
What Is The Difference Between Side Cutters And Diagonal Cutters?
Side cutters and diagonal cutters are quite the same except for a slight difference. It's not easy to get a flat or flush cut on the surface using a side cutter, whose blade lies parallel to the handles. Instead, the diagonal model often comes with a better angle.
With intersecting jaws, the diagonal option is capable of cutting the wires at an angle, thereby offering a flat tip. Side cutters offer a standard cut, whereas using a diagonal cutter, you get an angled cut away from the handle line.
How Do You Cut Wire Without A Wire Cutter?
Have to cut lots of wires to complete your project but do not have a wire cutter? Do not panic! Here we will guide you to do it without much hassle. Once you get the hang of it, it won't take much time.
Follow the below steps:
Step 1: Materials Used.
Get the flowing materials to do the task.
– Utility knife or scissors
– Wires
– Colored Marker
Step 2: Length Of The Wire.
Take the wire you wish to cut and measure them accurately. Use the utility knife or a scissor if the utility knife isn't sharp enough and carefully cut through the wire. While using the knife, place your thumb on top of the knife and only use the blade for cutting. It will work correctly in this manner.
Step 3: Make Markings.
With the help of a colored marker, draw a mark around half a centimeter from the wire ends on either side. Though it's not essential, it gives you clear visibility as to where exactly you need to cut. This is an excellent idea if the lightings are poor or the wires are tiny.
Step 4: Carefully Score.
Once you have carefully marked the spot, start scoring around it. Good lighting is essential here as you need to see where exactly the marks are before you start cutting. Start scouring across the entire wire; however, avoid making the actual wiring. The vital point is to use the correct amount of pressure. You need to score well so that it cuts perfectly without damaging the actual wire. You will get the knack for it after a few tries. For this, hold the wire and apply sufficient pressure on the utility knife. With the applied pressure, slowly keep turning the wire to make proper cuts.
Step 5: Removal Of The Tip.
Now that you have made a proper cut, you will be able to view the wire inside. Once the wire inside is visible, you can carefully grab the ends and pull the insulation off. If not, carry on cutting. Repeat this procedure with all the wires.
How Do You Lubricate Pliers?
It's essential to oil you, pliers, periodically. Though you use it for extracting screws or as a lineman plier, you need to lubricate it well to keep it in good working condition. Some new pliers require the breaking-in process. This is because, at times, they are too tight or stiff to move.
Initially, you will find that closing and opening the flyers is not that smooth. This is not a defect; it's just because it's brand new. Hence you need to lubricate it to get it moving correctly. For this, you need to follow the below steps.
Apply silicone lubricant or machine oil at the joints of the pliers.
Next, dip the gadget into fine dry sand and cover it entirely with it.
The grit will enter the joint. Now work on the pliers for some time to make the joints loose.
Soak the flyers with the lubricant and flush off the remaining grit present at the joint.
With the help of a dry and soft, clean the pliers thoroughly.
You can choose the lubricant based on your personal choice. The most commonly used one is WD-40. However, it's not the optimal choice as it's a cleaner, and the results are temporary.
Can Wire Cutters Be Sharpened?
Yes. You can sharpen a standard wire cutter with the help of a smooth file or a diamond hone. Using a coarse hand file may cause damages to the device. Well, you need to have sufficient skills and lots of precision to sharpen the cutters to attain a smooth edge. Be careful while doing so, and avoid injuries. If you're not an expert, you may find it hard to sharpen ones that have narrow jaws.
How do I hold the wire cutters correctly?
When using wire cutters, it is important to hold them correctly to ensure precision and avoid damaging the tool. The diagonal cutters should be held at a right angle to the object being cut, and not at an angle. It is also important to avoid exerting too much force on the handles, as this can lead to premature blunting of the cutting jaws.
---
Reference: