Last updated:
18 Sep 2023
GordonsToolsBlog is reader-supported. When you buy through our links, we may earn a commission at no cost to you.
Working outdoors in cold weather can be challenging, but you can ensure your feet stay warm and comfortable all day. Wet and sweaty feet can be uncomfortable and lead to various anti-microbial infections, which is why it's crucial to wear appropriate footwear.
Therefore, you need special working socks. These special socks are made from a material that is warm and allows maximum breathability and sufficient airflow. They wick away moisture to keep your feet dry and comfy.
If your job demands standing throughout the work timing, you also need special care. This much pressure on the feet can lead to unwanted soreness. If there is a lot of friction, you also get blisters. If you're getting a pair of work socks, think of it as an investment in equipment , safety equipment.
For this reason, work socks have a special arch compression design that provides extra support and stability on the arches. Some of them even have additional cushioning on the toes and heels to minimize friction.
We have compiled some excellent choices for socks for work boots. They have all the features you are looking forward to. We have also included a detailed buyer's guide to compare and contrast the recommendations based on certain features. So, you can have a precise overview of the listed items. Before proceeding toward detailed reviews, it is better to recognize the main features to know which product is best for your requirements.
---
The Best Work Socks for Steel Toe Booots Reviews
1. Dickies Dri-Tech – Work Socks With Moisture Control
Best Choice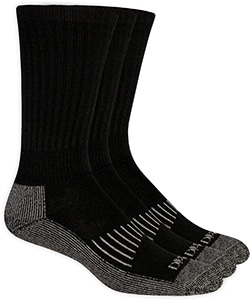 Dickies Dri-tech
Dri-tech Moisture Control Crew Socks
A perfect choice for outdoors working in extreme winter conditions. They keep your feet warm, soft, and dry by wicking away extra moisture.
Check Price
When working outdoors, it can be very tiring, particularly in extreme temperatures. While you can't avoid work, you can keep yourself warm. Dickies Dri-Tech Socks are an excellent option for this winter season in outdoor work environments. They are made of 78% cotton material to provide maximum insulation while also using a soft and breathable fabric to keep your feet dry and comfortable.
The Dri-Tech Technology is efficient at wicking away moisture and keeps your feet dry throughout the day. It prevents excessive sweating; therefore, there is no bad odor. Dickies work socks has special ventilation channels for airflow and circulation.
Dickies Dri-Tech socks have super thick padding throughout the ball of your foot, the heel, and there's some extra padding on top at the top of the toe. These are the areas of extreme pressure in safety shoes, and this provides extra comfort . A special arch compression design is best for additional support and stability. It also gives a perfect fit.
Each pack has six comfortable pair of socks. You can machine wash them without pilling or any wear or tear. They are available in many different colors. Different colors may have variable fabric content.
Features
Made from cotton, nylon, spandex, and polyester
Extremely breathable
Wicks away moisture
Compression arch
Extra cushioning on toes and heels
Ventilation channels
Provide extra durability
Pros
Ventilation channel allows air circulation
They wick away moisture and keep your feet dry
Cushioning on toes and heels are best for safety shoes
Arch compression design renders extra support and ensures a perfect fit
Durable and long-lasting
Cons
Cotton fabric is prone to shrinkage after wash
2. Carhartt Merino Wool – Comfort-Stretch Steel Toe Work Socks
Best Outdoor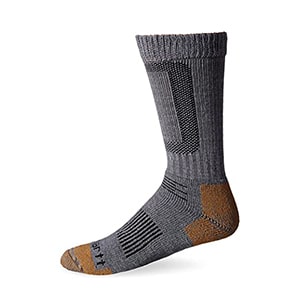 Carhartt Merino Wool
Work Socks for Hardworking Feet
Material: Wool, acrylic, nylon, polyester, spandex, and lycra
Size: 5-12
Color: Charcoal, grey, moss
Check Price
Buying the perfect pair of socks for outdoor winter work can be a challenging task. The Carhartt Merino Wool socks could be a great choice for you. These socks not only keep your feet warm but are also suitable for various work environments and outdoor activities.
This work socks are made from super soft and smooth merino wool material. This is a light-weighted material that provides extreme insulation and an ideal fit. The Carhartt Men's Force that sock is good at keeping the moisture away from your foot. The construction also includes Cora-last yarn fibers.
They are abrasion-resistant, which means your pair of socks will last for a long time and won't suffer much wear or tear from harsh working environments. The most notable feature is that they don't make your feet sweaty. Carhartt work socks efficiently wick away moisture and keep your feet dry and supple.
To provide an ideal fit, they come with a comfortable stretch-top, which is easy to wear and doesn't leave the compression rings on your calves after wear. The specific compression arch and ankle stabilizer design are best to keep the socks in their place and prevent slipping off. Sweat causes a foul odor and is a cause of frequent microbial invasions that cause infections. The Silvadur technology specifically removes bad odor and protects you from the possible risk of microbial infections.
These socks are available in three different colors and come in sizes ranging from 6-12 men's shoe size. They are also easy to wash and do not shrink after washing. The unique rugged style of the socks is ideal for use in extreme temperature drops. The socks have a well-padded, soft, velvety cushioned underside, making them the best option to wear with boots and shoes.
Features
Made from wool, acrylic, nylon, polyester, spandex, and Lycra
Quickly wick away moisture
Cora last yarn material
Anti-bacterial technology
Fight away strongest odors
Soft and cushioned style
Maximum heat regulation in winters
Comfort stretch-top for ideal fitting
Compression arch
Perfect for 6-12 men's shoe size
Pros
Cora last yarn makes them extremely durable
Silvadur technology prevents microbial infections
Prevent sweaty feet in outdoor working conditions and keep feet dry
Very soft and comfortable with boots and shoes
Compression arch and ankle stabilizer prevent the socks from slipping off
Pull-up closure makes them easy to wear
Cons
They have 56% of wool that some people may be allergic to
3. Wrangler – Work Socks for Cold Weather Work
Best Durable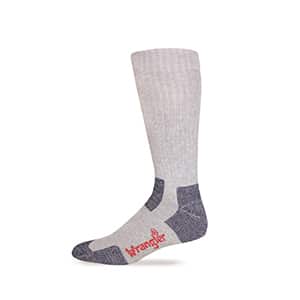 Wrangler
Steel Toe Work Socks for Moisture Control
Material: Polyester, nylon, rubber, and acrylic
Size: 9-13
Color: Black, grey, white
Check Price
Working in extreme winter conditions can be tough, but the right pair of socks can make all the difference. The Wrangler work socks are versatile and perfect for various working environments such as fishing, hunting, construction, or hiking. They are also compatible with steel-toed boots, providing maximum protection for your feet.
These socks are made from a blend of polyester, nylon, and spandex, making them durable and stretchable. The reinforced heel and toe provide added comfort and protection, and the arch support ensures a perfect fit. These socks are available in different sizes, ranging from 9-15, making them suitable for different foot sizes.
They consist of 60% polyester, a very light-weighted yet durable material. One of the most specific features is that they dry quickly, so your feet don't feel sweaty. The polyester fabric never loses its shape even after multiple washes. A 3% of rubber fabric addition adds flexibility and makes your socks durable for longer use.
Wrangler socks have special cushioning on the ankles and toes because steel-toed boots sometimes exert extra pressure on these points. The pull-up closure and stay-up top ensure that you have a perfect fit. They prevent slipping off and bunching inside shoes. Additionally, they have an arch compression support to provide maximum comfort.
The Ultra-Dri Technology is efficient in wicking away moisture and keeping your feet soft and supple. This doesn't allow your feet to be sweaty and have a bad odor. Furthermore, it is also best for protection against microbial infections.
These socks come in three different colors: white, black, and gray. Moreover, they are machine washable. Sizes are available ranging from 9-13 (USA) in men's shoe sizes. Each pack comes with two pairs of socks.
Features
Contain polyester, nylon, rubber, and acrylic
Specifically designed for steel-toe shoes
Wicks away moisture
Extremely durable
Perfect for all seasons
Cushiony undersides
Compression arch
A pack has two pairs of socks
Pros
Very durable and long-lasting
Best for versatile outdoor working spaces
Ultra-Dri Technology wicks away moisture to keep feet dry
Dries sweat and protects from infections
Special cushiony pads make them perfect for boots and provide extra comfort
Stay-up tops prevent slipping off and bunching in shoes
Cons
Extra cushioning adds weight to them
4. FoxRiver Heavyweight – Socks for Moisture Control
Best Cushion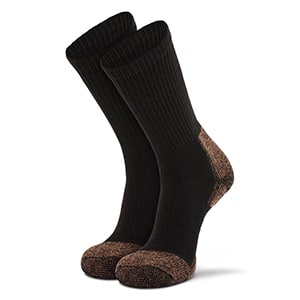 FoxRiver Heavyweight
Steel Toe Crew Cut Work Socks
Material: Acrylic, nylon, and spandex
Size: 6-14
Color: Black, grey, white
Check Price
FoxRiver Heavyweight Socks are a great option for those working in outdoor conditions. Made from 80% acrylic, these socks are lightweight and durable. They have excellent moisture-wicking capabilities, ensuring your feet stay dry and comfortable. The fabric is soft to the touch and provides exceptional warmth. The addition of 18% nylon fabric enhances the socks' strength and durability. These socks are available in a variety of colors and are an excellent choice for outdoor workers.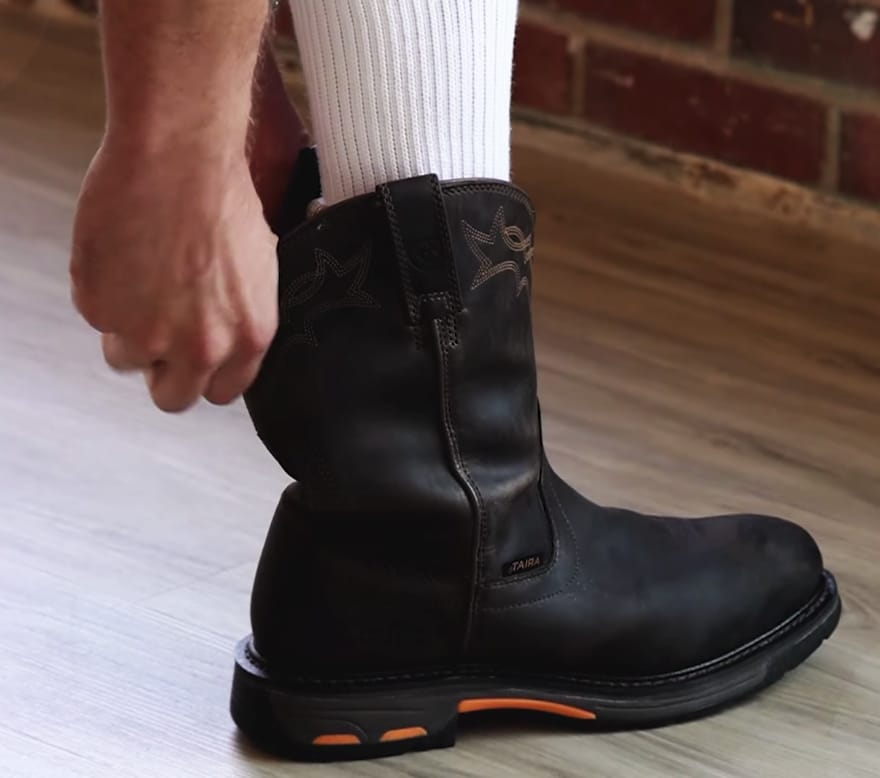 The reason why I like these socks so much is that they're made with a hundred percent performance fabric. So while cotton and wool and other natural fabrics can tend to trap heat within your feet and make them very, very sweaty. These are heavyweight, but they do a good job of wicking out the moisture.
One of the most attractive features is steel-toe construction to render extra cushioning on the inner side of the toes and ankle. It makes these socks ideal for outdoor working environments in extreme weather conditions.
The Wick Dry technology is excellent in keeping your feet dry and soft; it prevents sweating, and therefore, there is no bad odor from your feet. These socks have a unique URfit System. Their spandex compression zones provide extra firmness and an ideal fit under boots. This system also has memory knit compression and rib top contour to provide extreme flexibility and comfortable fitting.
FoxRiver socks will help you spend your work time with utmost comfort. These socks are best for both men and women. They work best for steel-toed safety shoes as they are immune to wear and tear. Hence, they will last longer despite everyday use.
Features
Made from acrylic, nylon, and spandex
Steel-toe construction
Wicks away moisture
Reduces friction
Comes with memory knit compression
Provided guarantee
URfit System
Pros
Acrylic fabric is soft and durable
With reduced friction, you will avoid blisters
URfit System renders support and ensures a perfect fit
Memory knit and rib top provide extra flexibility
Best for steel-toed safety shoes, comfortable on toes and heel
They wick away moisture and keep your feet dry
Cons
Extra cushioning may add weight to them
---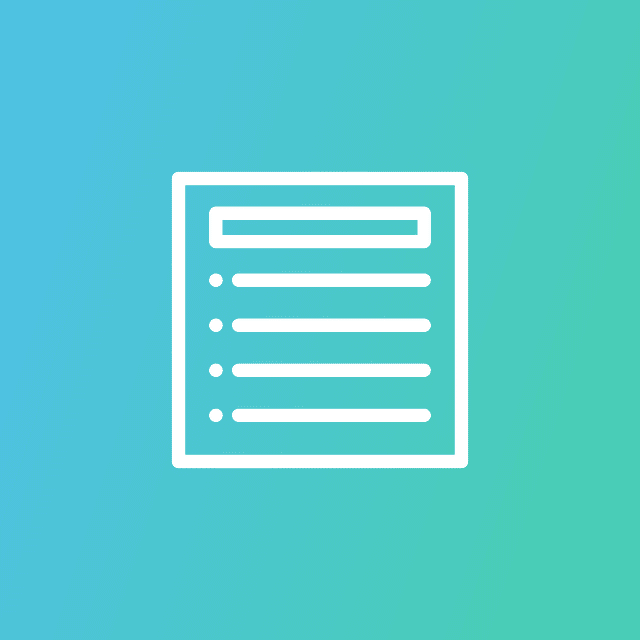 Work Boot Socks 101: Understanding the Different Types and Features
Having too many options to choose from can be overwhelming. However, you may have found some suitable pairs of socks for your workplace from the suggestions given above. To assist you further, we have provided a detailed buying guide with all the necessary parameters and characteristics you should consider when purchasing a new pair of socks.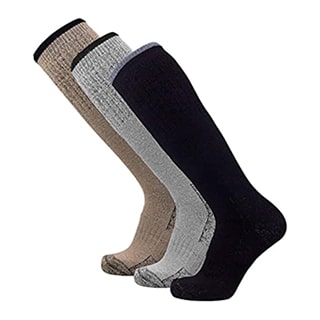 It will be easier to judge the recommendations on the following properties. They will help you compare and contrast each of them.
Material
The most impactful feature of any product is its material. When buying socks, you will have various options to choose from. Some common materials are cotton, nylon, wool, and synthetic materials.
Cotton material is the most light-weighted material. It is best in winters to provide warmth. It is good at absorbing moisture but doesn't wick it towards the drier areas and is not good at evaporating moisture. Therefore, it is suitable for a shorter period rather than extensive work hours.
Merino wool is another most common fabric for socks. It is extremely soft and warm. It is made from thin fibers that allow maximum airflow and retain breathability. The most important feature is that it doesn't cause any type of allergies or itchiness, unlike traditional wool. So far, it has been the best material. If you want to go for this material, Carhartt Merino Wool is an ideal choice.
Synthetics are artificially synthesized materials like nylon or acrylics. It is best for you if you are finding an excellent fit. These materials usually retain their shape and provide a snug fit, not slipping off.
They also provide warmth and are efficient in wicking away moisture. Moreover, they absorb all the sweat and leave your feet dry and soft. Synthetic materials won't disappoint you; choose FoxRiver Heavyweight if you desire the perfect fit.
Size
When choosing socks, it is important to consider the right size to avoid them slipping off or bunching up. One key factor to consider is the height of the socks. Make sure they are not too long that they bunch up inside the shoes, nor too loose that they slip off after a few steps.
Always look for snug-fit socks. If the socks are heavily padded on the toes and heels, it is better to wear them on with your shoes. Our recommendation list has FoxRiver Heavyweight socks. Its URfit system is specially designed for a perfect fit.
Quality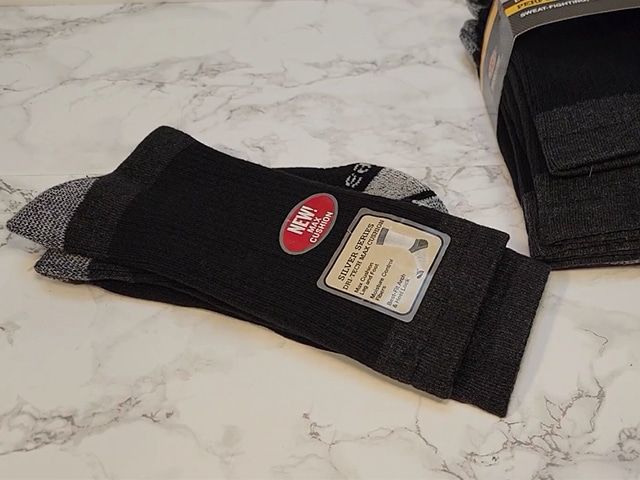 Quality of socks is determined by the level of comfort it delivers. A pair of socks specially designed for outdoors working should provide you warmth. Along with it, its fibers should be thin enough to let in airflow and efficient circulation.
The material should be extremely absorbent and effective in wicking away moisture to keep your feet dry. Some latest technologies also render protection from microbial infections and probable risk of blisters. It shouldn't cause a bad odor too. Carhartt Merino Wool has a Silvadur technology that provides protection from all sorts of microbial invasions and prevents any type of foul odor.
Design
When choosing socks, it's important to consider the design and shape, including arch compression and extra padding. Arch compression helps to provide support and stability to the foot, while extra padding can help to reduce fatigue and provide added comfort during long periods of standing or walking. Look for socks with these features to ensure maximum support and comfort.
Padding
Padding means adding extra cushioning on the heels and toes for ultra-protection. This is done by adding the weaving density in these areas or using synthetic material like acrylics or nylon weaving. These areas are specifically padded because safety shoes particularly exert pressure on these spots. Make sure that the thickness of the padding doesn't make your shoes too tight. You should count it as a blessing if you have to go for long terrains or hiking, etc.
Arch Compression
Arch compression means the reinforcement of the weave in the arch to provide additional support. It is an ideal option if you get sore arches after long working hours or travel a lot. It is best for higher arches but also benefits people with flat feet or normal arches. Not having proper arch support can lead to some serious problems like plantar fasciitis. Having arch compression provides calibrated compression from the heels to the ankles.
Wrangler working socks are best if you are looking for extra cushioning on the heels and toes and look forward to maximum support from arch compression.
Working Environment
The working environment is another factor to consider. You should always look for socks that fit your workplace. If you have to go for longer terrains, hunting, or hiking, you should look for extra padding on your feet' heels so you do not get sore feet afterward.
Suppose you are a HAVC worker and need to be in your safety shoes all the time. It is best to look for shoes specially designed for this purpose with arch compression for extra support. Dickies Dri-Tech works best with all types of working environments, especially with steel-toe safety shoes.
Final Thoughts
Taking care of your feet in extreme temperatures while you work outdoors is very crucial. Having specifically designed working socks is a great solution. It is not only designated to keep your feet protected but also ensures utmost comfort. All the recommendations provided above go well with steel-toed safety shoes. You can also choose them if you have to go for longer terrains, hiking, fishing, or hunting.
Your variable working environments and quality of the socks are both vital factors to consider while making a choice. When looking for quality, no other product can beat Carhartt Merino Wool Working Socks. Merino wool is the most delicate material you will find. Its breathability and warmth are remarkable. Apart from it, this product also has some advanced technologies to fight off microbes and bad odors.
Another good option would be FoxRiver Heavyweight Working Socks. It has the best features to provide exceptional fitting. Nonetheless, if there is any other recommendation that matches your standards more closely, you should go for it. To make your work easier, go through the buyer's guide or overview table to thoroughly compare and contrast all the options. We hope you will find your desired product!
---
Video: Dickies Work Socks Unpacking
---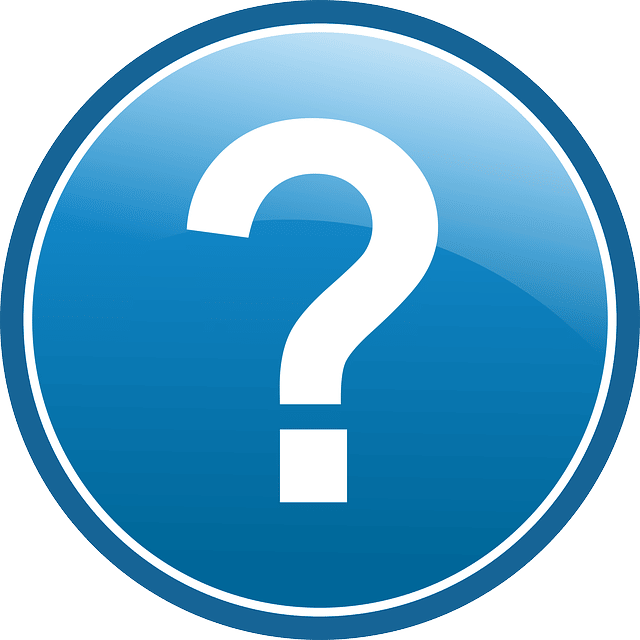 FAQs
Do work socks require special care?
Although most brands are making machine washable socks, there is still a risk. Nobody wants their new, expensive pair of socks to pill or to lose its compression and snug-fit. Therefore, it's better to be gentle with them. First, sort them according to color and then toss them into the washing machine with cold water and mild soap.
Preferably, put your socks in a mesh bag, so you don't lose the pair. You can also hand wash them if it is a delicate material like merino wool. For this, soak the socks in cold water with mild detergent. Then, gently rub it with your hands without any harsh scrubbing or twisting.
What are "steel toe" socks?
Steel toe socks are ones worn with steel toe safety shoes. These types of shoes have a special design for outdoor working environments. They have a steel plate in the toe area for protection. On the other hand, steel toe socks have extra cushioning on the heels and toes to prevent blisters from excessive friction. They work best with safety shoes or boots.
What are the best work socks for standing all day?
If your job demands standing all day long, your choice should be Carhartt Merino Wool. It has the best quality merino wool material that is light-weighted and breathable. It has an anti-bacterial feature that fights off microbial invasions and bad odor. Special cushioning on the toes and heel and arch compression provide an ideal snug-fit.
How do I keep my boots from "eating" my work socks?
The reason why your socks keep on slipping after every few steps is the size of your shoes. To avoid this, you should wear socks of the correct size and properly fitting shoes. If you are wearing the right size of socks in a small-sized shoe, it will exert pressure on your heel, and due to friction, your socks will slide down. The same goes for when you have fitted shoes but stretched socks; it will pull down from the edges.
How do I keep my feet from hurting in steel toe boots?
There are several steps you can take to help keep your feet from hurting while wearing steel-toe boots:
It is important to choose steel-toe boots that fit properly. If the boots are too small, they will squeeze your feet and cause discomfort. If the boots are too large, your feet will slide around inside the boots and cause blisters.
Choose socks that are made of moisture-wicking materials and have a good cushioning effect to help keep your feet comfortable. Avoid wearing socks that are too thick or too thin, as these can cause discomfort.
New steel-toe work boots can be stiff and uncomfortable, so it is a good idea to break them in before wearing them for long periods. Wear the boots for short periods at first and gradually increase the amount of time you wear them to allow your feet to adjust to the boots.
Using shoe inserts, such as arch supports or cushioning insoles, can help to provide additional support and comfort while wearing steel-toe boots.
Should your toes touch the end of your steel toe boots?
There should be a small amount of space, about the width of your thumb, between the end of your toes and the front of the boots. This will allow your toes to move freely and will help to prevent injuries such as stubbed toes or toe bruises.
You can try the following test:
Stand up straight with your feet shoulder-width apart and your weight evenly distributed on both feet.
Wiggle your toes to make sure that you have enough room to move them freely.
Check the fit. If you can move your toes freely and there is a small amount of space between the end of your toes and the front of the boots, the boots should fit properly. If your toes touch the end of the boots or if you feel cramped or squeezed, the boots may be too small.
How tight should steel toes be?
Steel toe boots should fit snugly but not be too tight. The boots should be tight enough to provide support and stability, but not so tight that they squeeze your feet or cause discomfort.
How to choose socks so your feet do not sweat?
To prevent your feet from sweating, it is recommended to choose socks made of natural materials with minimal synthetic content. Natural fibers allow air to pass through easily, absorb moisture quickly, and reduce the chances of causing discomfort or allergic reactions.
---
You May Also Like:
The Best Insoles for Work Boots
Reference: