Last updated:
18 Sep 2023
GordonsToolsBlog is reader-supported. When you buy through our links, we may earn a commission at no cost to you.
Maintaining energy and focus during a busy workday can be challenging, and we often try various methods to stay motivated. However, there are times when extreme pain and discomfort can cause us to lose all motivation. For individuals, particularly those who spend long hours working on concrete floors or construction sites, having the right insoles is essential. Proper insoles can alleviate foot, ankle, knee, and lower back pain and provide support and stability.
Shoe insoles are an overlooked piece of equipment that most people disregard as unimportant. The feet are the base upon which our entire body rests and what our feet rest upon is very important.
Insoles are pieces of material placed inside your shoes or boots for extra comfort, relaxation, and a better fit. Also known as footbeds, the primary purpose of shoe inserts is to make boots more comfortable and durable. You can take insoles out and clean them. Hence, you can keep your shoes fresh with them.
The worst thing is taking a rest because of pain in your feet or knees and watching your co-worker doing work. Work boots offer great service in this regard. Their designs make them perfect for foot protection with tough jobs, but their inserts are sometimes unreliable.
Fortunately, many work boots come with removable inserts that you can replace with more comfortable and durable ones. However, basic insoles often wear down quickly since they are not designed to withstand heavy use.
And as this breaks down the problem that happens is everybody over or under pronates (how we distribute our weight onto shoes is different). Once we've broken down that insole it starts to break down the outsole because of how we're wearing or the wear pattern on the shoe. So the first argument to replace your insoles is to increase the longevity of your shoe and that can be through basically going towards a replacement insole.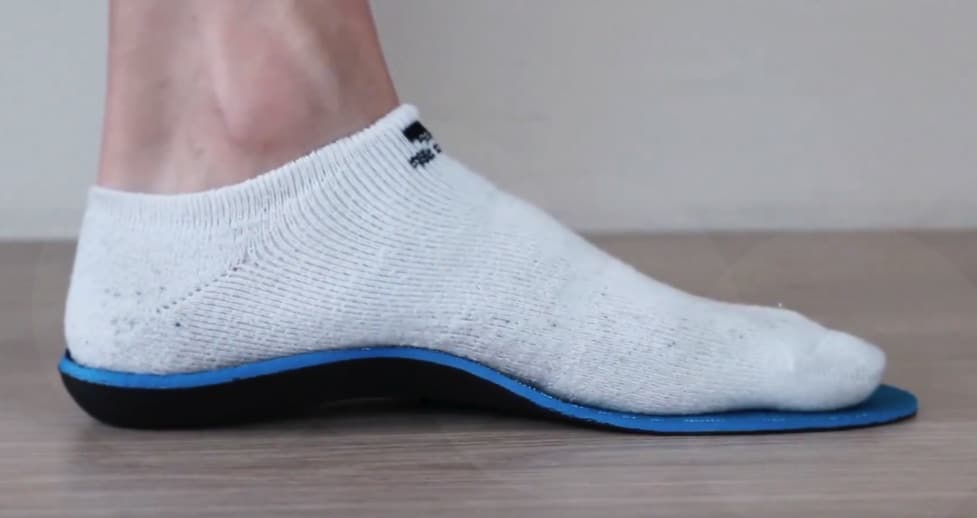 Having the appropriate insoles for work boots can offer an additional layer of protection, support, and comfort for your feet, legs, and joints, especially in tough working conditions. These insoles can come in different shapes and sizes, offering numerous benefits, such as alleviating pain and discomfort caused by flat feet, high arches, bone spurs, or extended periods of standing and walking.
The working boots insoles are a gear of every person who works on rough and unbalanced surfaces. To get relief, choosing the right insoles is very important. In this review and buyer's guide, we have made a list of the best shoe inserts for work boots for your ease through in-depth research. In the wide variety available on the market, it is difficult to select the best thing, but don't worry. We have made a list to evaluate the best product that will bring comfort and relief from pain. So, fasten your seatbelts.
---
The Best Shoe Insoles for Work Shoes Reviews
1. Powerstep Work Advanced Insoles – The Ultimate Solution for Flat Feet and Plantar Fasciitis
Best Choice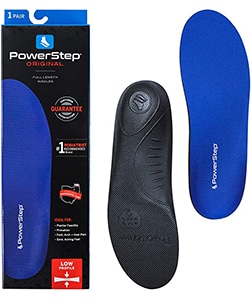 Powerstep - Work Advanced Insoles
Orthotic Shoe Insoles for Work Boots
Powerstep Pinnacle shoe insoles are the name of comfort and relief from the pain of heels, feet, and legs. Powerstep is a quality product for work boots at an affordable price.
Check Price
The Powerstep Pinnacle Insoles is famous for offering excellent comfort and amazing arch support. The original's neutral heel and full arch offer full support in a lower profile ultra-thin design. With less cushioning and lower profile, it is ideal for wearing a variety of shoes ranging from sneakers to work boots having less room in the shoe.
Comparing the factory insole to the Powerstep insole, we can see that the Powerstep is not only beefier, but it also has additional comfort features not found in the factory insole. The Powerstep insole has an orthopedic design with a firm yet flexible support shell. It has built-in arch support, a deep heel cradle, and full-length contact support to add to its stability.
Powerstep Pinnacle shoe insoles offer moderate cushioning with variable cushioning technology (VCT) but have less cushioning than the pinnacle and the pinnacle max. Also, the durable EVA foam base provides high-quality and targeted cushioning to protect the feet during all-day walking on hard surfaces.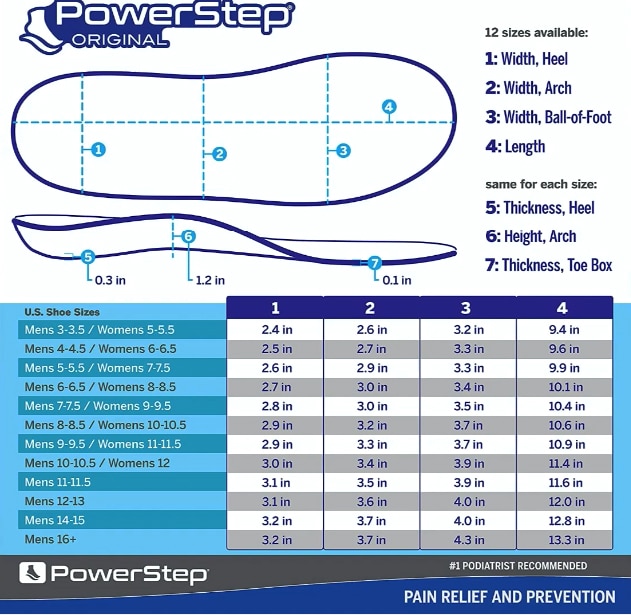 Powerstep is a unique podiatric support design, specifically intended to relieve heel and arch pain and prevent foot strain and injury.
Unlike leading insoles and arch supports, Powerstep's unique four-phase design is optimized to provide complete foot support, comfort, and correct foot posture and mechanics.
Features
100 % anti-microbial polyester
Encapsulated design
Firm arch support
Dual-layer construction
Responsive polypropylene support shell
Dense foam EVA base
Cushioning in key areas
Pros
Full-length and total contact support
Built-in arch support and deep heel cradle increase the stability
The dual-layer construction protects the feet during all-day activities
Cushioning gives support wherever required
The polypropylene support shell aids in reducing fatigue
The ultra-thin profile fits almost in all shoes
The polyester covering helps in controlling odor
You can move your insole from shoe to shoe
The dense foam EVA base offers durable shock absorption
Cons
Some people consider it good for support but not comfortable enough
Its arch support is too wide to fit in some shoes
2. Superfeet Green – Shoe Insoles With Arch Support
Also Great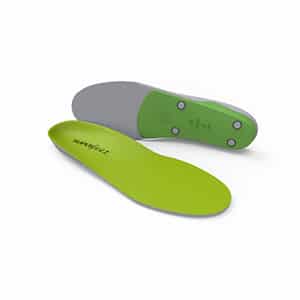 Superfeet Green
Orthotic Shoe Inserts for Maximum Support
Size: Men's 5.5-17 Women's 4.5-14
Material: High-Density foam
High arch-support
Check Price
The Superfeet Green Insoles are among the top-rated insoles for work gear, outdoor activities, and casual wear. They provide above-average arch support, making them a great choice for people with heel pain, and they receive excellent reviews for overall support.
This shoe insert is made with a high-density foam layer that provides some cushion, and it comes with a stabilizer cap in the outer heel for additional stability. It also features an organic odor control coating that helps to eliminate bacterias. Superfeet makes several versions that are distinguished by color, but the green offers the most support between all of their models.
As far as arch support goes, the Superfeet Green is considered a high-volume high profile insert, which means that it has a high arch contour, but also that it takes up a bit of room in your shoes. However, it is still the same as other inserts with a comparable build.
These insoles for work boots are considered rigid but with a slight amount of cushioning. Their combination seems to work well for those with plantar fasciitis as it gets great reviews for total support. Looking at the forefoot, it has a modest cushioning for those who need metatarsal padding.
The Superfeet Green shoe insoles feature a deep heel cup, and it cradles your foot well. And, combined with high arch supports you can expect it to be very stable. All in all, this product is worth your consideration.
Features
High arch support
High-density foam
A deep and narrow heel cup
High profile shape
Stability cap into the heels
Pros
These full-length insoles can be trimmed to fit into the shoes
The stabilizer cap is present that acts as the base of the shoe, and provides support to the rear foot, and also provides stability and structure to the foam layer
The deepest as well as the widest heel cup, which gives maximum support and also aids in natural shock absorption
The high profile shape of the arch stabilizes the foot and reduces stress on knees, ankles, and feet
A high-density foam layer that cushions the foot and offers long-lasting comfort
Cons
Sometimes this inserts squeaks when you walk
These insoles are not good for those who don't have high arches
They are quite bulky
3. Dr. Scholl's Work Massaging Gel – Insoles for Work Boots With Massaging Gel
Best Comfort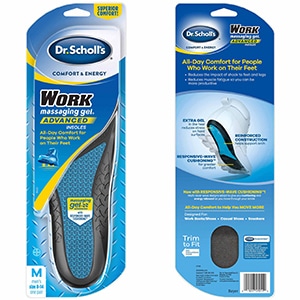 Dr. Scholl's
Work Massaging Gel Advanced Insoles
Size: Men's 8-14 Women's 6-10
Material: Massaging gel
Great arch-support
Check Price
Dr. Scholl's insoles are specially designed to cater to people who work on rough and hard surfaces and often complain about pain in their legs and feet. These inserts feature advanced massaging gel technology and extra cushioning for added comfort and relaxation. Therefore, these special shock-absorbing insoles help to keep you more active and energized while working.
These gel insoles have been helpful to me. I've been using these inserts for about six months they have very good arch support. They're very cushiony this is like three-quarters of an inch of just gel support. These insoles help cushion and shock absorber on cement floors which is great. They're really good.
These inserts are ideal for work boots, casual shoes, and sneakers as well. There's a rippling wave in the heel, which has a bouncier gel wave to give a spring in your steps. The responsive wave cushioning in the ball of the foot has softer gel waves that provide you cushioning along with energy rebound. Hence, the softer and bouncer gel waves offer you comfort and relief from pain and fatigue.
Muscle fatigue is a condition in which your legs and feet feel sore, and you may have swollen feet. And it is challenging to rest during a busy workday, so Dr. Scholl's inserts provide you the comfort during the hectic routine.
Features
Specially designed for the people who work on hard surfaces
Arch support
Massaging gel technology to help you to stay active
Extra cushioning to provide you comfort
Pros
Excellent cushioning
There are cut marks for quick trimming
Available in different sizes
Cons
Air holes make the shoe tight
Doesn't have the best arch support
4. Arm & Hammer Work – Insoles for Work Boots With Memory Foam
Odor Control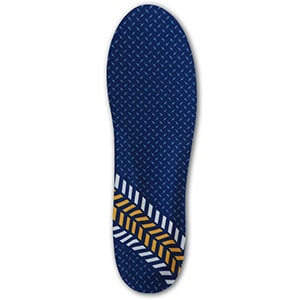 Arm & Hammer
Insoles for Work Boots With Arch Support
Size: Men's 8-13
Material: Memory foam
Ultra-soft top cloth
Check Price
Arm & Hammer insoles are designed to provide comfort and support to men who work on hard and rough surfaces and are experiencing pain and discomfort in their feet. These insoles feature a combination of moisture-wicking technology and odor-neutralizing capabilities, which help keep feet dry and fresh. Additionally, they have an advanced design that provides superior shock absorption, reducing the impact on the feet and legs during extended periods of standing or walking.
These work inserts utilize a unique Fresh Guard Technology to control maximum odor. Due to continuous work, sweat produces in the boots, which brings an awful smell, but Arm & Hammer has worked on this and introduced a technique to control it. Arm & Hammer has added baking soda to absorb the awful smell to stay fresh and active. These odor neutralizing agents in the insoles are lightweight to provide you a sense of easiness.
The superior arch support and anti-fatigue contour help provide you with instant relief from the pain in the feet. Meanwhile, the durable memory foam offers comfort from pressure due to continuous work. These shoe inserts contain ultra-soft top cloth drenched in activated Fresh Guard Technology and Arm & Hammer baking soda to keep the feet cool, dry, and fresh. They come in various sizes from 8 to 13. Furthermore, the special quality is that you can also trim the insoles according to your size.
Features
Pillow soft memory foam for the comfort of the feet
Ultra-soft top cloth with Fresh Guard Technology to control odor
Baking soda to keep feet fresh, dry, and cool
Arch support with contoured heel cup for instant absorption
Durable memory foam to provide relief from pressure
Pros
Very comfortable for sore feet
They have great cushioning
They provide instant relief
Cons
Padding distribution is not so good
5. Rite Aid Ultra Work- Insoles for Work Boots
Best Price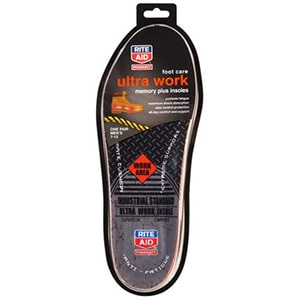 Rite Aid - Ultra Work
Memory Plus Work Insoles for Men
Size: Men's 7-13
Material: Memory foam
Anti-Fatigue
Check Price
These shoe inserts are an excellent choice for people who are suffering from foot pain and fatigue. You don't need to worry anymore because Rite Aid insoles are here to provide you comfort from pain at an affordable price. They're like a typical insole where it has this thing you can cut it to the size of your shoe. And extra cushioning here is what makes them work on concrete floors. These insoles are available in different sizes for men to combat foot pain. They come in sizes 7 to 13, and their design utilizes durable memory foam for instant relief due to long hours of working.
Rite Aid inserts are available for every type of boots, from casual to sneakers. Targeted heel protection is deeply encoded in the thick inserts to absorb extreme shock to make your day better and keeps you on your feet for long hours. The shoe inserts have an antimicrobial agent to protect your feet against bacteria that cause an awful smell.
The memory foam cushioning of these insoles helps them conform to the shape of your foot, providing a personalized and comfortable fit that fights fatigue. This feature ensures that your feet are protected from extreme shocks while providing comfort for your everyday tasks and work.
Features
These insoles have an anti-fatigue technology
Extreme shock absorption
Odor control protection
Targeted heel protection within the thick insoles
Pros
Sturdy enough to wear for long hours of working
Supportive and comfortable insoles
They are great for hard surfaces
Super easy to put in the boots
Cons
The fabric quality is not good
---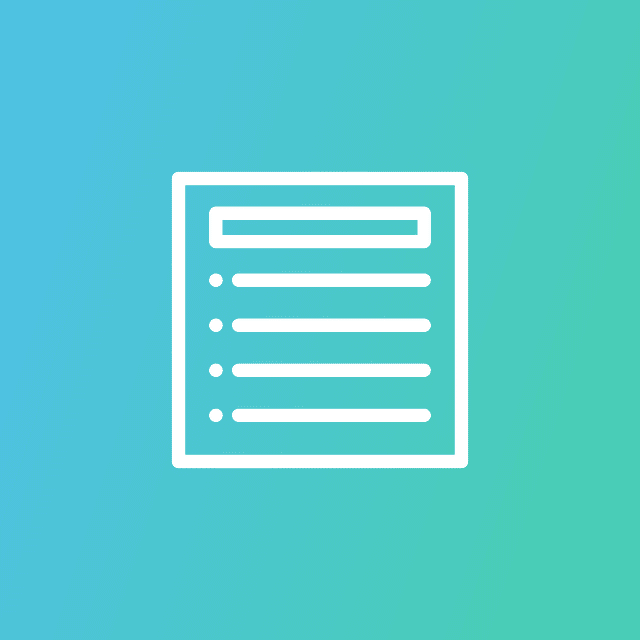 Work Boot Insoles 101: How To Choose Work Boots Insoles for Maximum Support and Comfort
In this guide, I will explain the role of footwear insoles. A flat sole provides the feet with a flat base, which is ideal for optimal foot positioning. The ideal foot position is to have the entire foot lay flat on the ground with 60%-70% of the weight on the balls, creating a stable base.
Conversely, if your shoes are curved in the front, you will find it hard to create a stable platform utilizing the optimal weight distribution technique. The perfect shoe would have a slightly higher heel, wide bottom, deep support, and a flat sole. Envision those cheap flip-flops at Walmart and you'll have a good idea of what I mean by a flat sole.
In this section, we will discuss the quality of work boot insoles and the factors you should consider before purchasing them. Let's delve into the details.
Material
Different insoles consist of various materials. Each of these has its qualities, advantages, and disadvantages. The materials include:
Foam insoles: Foam is the most common, inexpensive, and widely used material. It has the quality of absorption naturally. It is rigid and sturdy, but it can wear down very quickly.
Gel insoles: Gel insoles are best for big heels because they increase grip. They are slip-resistant and instantly provide relief to the balls of the feet.
Memory foam insoles: The best feature of memory foam insoles is that they adapt to the shape of your feet perfectly, making them super comfortable to carry and durable.
Air-cushioned insoles: These provide ultra comfort and cushioning. Air-cushioned insoles carry pressurized air bubbles, which enhances the life of your boots.
Leather insoles: Leather is another common and reliable option for use. Cowhide leather is tough, sturdy, and provides strong arch support.
Insole Size
The size of the insole corresponds to the size of the shoe. However, different manufacturers may use different sizing systems. Insoles usually have a design that allows you to trim them to achieve a perfect fit. It's important to consider the size before buying to ensure a comfortable and supportive fit. Note that ¾ length insoles are not meant to be trimmed.
Foot Arch Type
Arch type is the factor that you can't ignore. You must do proper observation before buying. There are three types of foot arches.
Medium arch
Low arch, flat feet
High arch
Every insole has a specific design according to the arch. Before buying, research this to get the perfect fit. For example, some inserts are the best for a low arch or flat feet, while others like the Arm & Hammer insoles are best for high arches. We discussed some of these arches in detail in the above section. You can read those product reviews for further clarity.
Many people suffer from foot pain because they do not know about their arch type. Thus, they are unable to choose the right boots for themselves according to their arch type. And when they wear boots which are not suitable fits for them, they fall prey to sore feet. Therefore, you must ensure that you do the requisite research before buying.
Insole Volume
Insoles come in different volumes, which means they sit differently inside the footwear. There is a direct relationship between the volume and arch shape that the insole is designed to fit.
High volume insoles are best for boots with high volumes, like hiking boots or jogging shoes. They are usually for high arches as well.
Medium volume insoles are good to go with average volume shoes, like casual and athletic shoes. They also work well with the medium arch type.
Low volume insoles are best for low volume shoes such as cycling shoes or boots for skating. People with low arches usually prefer these insoles.
Durability
How long an insole lasts depends on several factors. With inserts for work boots, you know you need a robust product because you can expect to be using it for long hours on an almost daily basis. You can expect insoles to last anywhere from a few months to more than a year with heavy use. Low-quality insoles will wear out quicker and affect the durability of your shoes as well.
Try to purchase inserts that already have a reputation for being durable based on customer reviews. You may find such inserts to be slightly pricy, but they are worth the cost. Buying a durable insole is a much better alternative than buying a good insole that quickly wears out. With those types of shoe inserts, you will have to think about replacing them often. They may lose their anti-odor and comfort properties much quicker than durable insoles.
---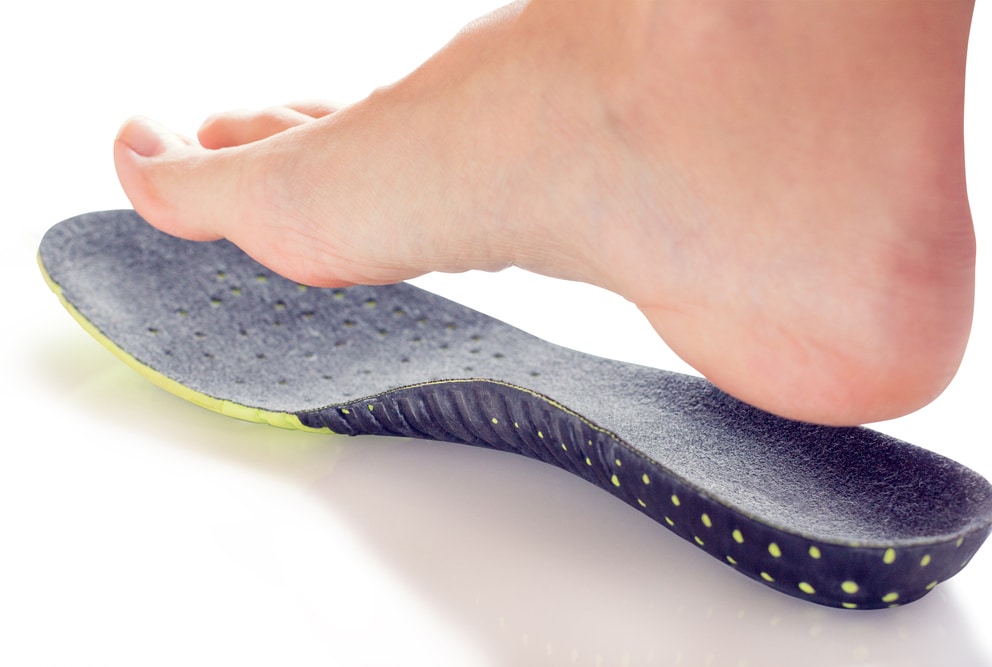 Common Footwear Problems: Do You Need Insoles?
Do you need insoles or not? If you have any footwear problems, then insoles can help you in that regard.
Slippage of heel: Heel slippage is a problem in which the shoe fits easily in the middle and toes but doesn't fit the heel. You can improve this with mid to high-volume inserts. Insoles can lessen the extra weight from the heel of the shoe and provide comfort to the heel of the foot. Furthermore, they reduce the chances of slippage of the heel, which can lead to blisters.
Elongation of the foot: If there is an elongation of the foot when you measure it while standing, then in that case, insoles can provide help. Insoles reduce foot elongation by providing a good and comfortable fit. This problem usually occurs with inserts that are poor-fitting and uncomfortable.
Low or flat arches: People with low arches are definitely in need of insoles. inserts provide the sole support which stimulates the arch muscle to be athletic. A good quality insole distributes the pressure equally rather than converging the absolute pressure at the arch area. Hence, these insoles can help you to fix your low arch problems, providing a long-term solution to what can be a long-term problem.
---
Helpful tips
The thing that helped if you think you're developing plantar fasciitis from working on cement floors is stretch. Before a runner takes a run they put one leg behind them bend the right bend the front knee and then stretch the hamstring on the other leg that's the stretch I'm talking about. Or stand right up facing a wall as close as you can get put your toes up against the wall. So you're stretching your toes and the base the ball of your foot that helps too. I guarantee you do those stretches and you will feel so much better.
For those who spend long hours on their feet, it is recommended to buy two pairs of work shoes and two pairs of insoles. By swapping them out every day, you can extend the life of your shoes and keep your feet comfortable. This is because the cushioning in the insoles needs time to bounce back after being used, and having a day of rest can help with that.
---
Insoles Care Tips
Insoles usually last for up to one year. However, with proper care, you can extend their lifetime.
Provide air to insoles: Do not forget to remove insoles and air them out to take out the sweat from the insoles. Most people's feet sweat in that enclosed environment of the shoe. This can give off a foul odor. While the insole you buy might utilize anti-odor technology, this step is still vital for prolonging the insole's life.
Wash them: Try to wash insoles with a soft detergent and dry them before putting them again in the shoes. However, you should read the guidelines for the insole first. Ensure that there is nothing wrong with washing them. If there is a specific washing method provided, use that instead.
Observe the insoles: Now and then, inspect the insoles and examine their condition and, if needed, repair them. Good quality inserts should not develop any problems for a long time. However, even if they do, quick repairs can ensure that the fault doesn't spread. Otherwise, it can become more substantial very quickly.
Final Thoughts
In closing, shoe inserts are an overlooked piece of our gear that requires just as much attention as other periphery gear. If you are using running shoes, I highly suggest that you go out and purchase a pair of flat-soled shoes. You will find the benefits are almost immediate and the investment is well worth it. Features to look for are orthotic insoles and good ankle support.
In the above review, we have described the five best insoles for work boots, all of which are highly efficient and serve their purpose well. You can consider any one of them, and we assure you that you won't regret the money you spend.
Every product on our list is an excellent option, but I would choose PowerStep Pinnacle Insoles if I have to choose one. PowerStep insoles for work boots have a special design for those people who work on rough and hard surfaces and often complain about pain in the legs and feet. These inserts have been built with advanced dual-layer cushioning with Variable Cushioning Technology and a durable EVA foam technology for comfort and relaxation. The special shock-absorbing insoles keep you more active and energized when you are working or walking.
Hopefully, we have cleared all your confusion regarding insoles, and this product review and buying guide help you find what you're looking for.
---
Video Tutorial: How To Trim Your Insoles
If you've ordered a pair of insoles and found they're too long for your work shoes, please refer to these step by step trimming instructions.
---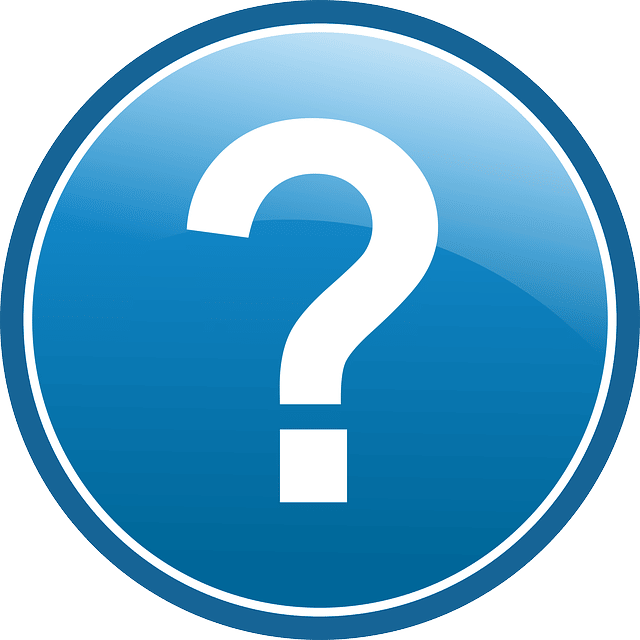 FAQs
Do insoles for work boots really work?
This question is very general and important. Buyers want to get some assurance regarding whether they are spending money on the right thing or not. Well, the answer is yes. They really work for the boots. They help with footwear problems and provide comfort to the feet.
Insoles provide relief from the pain caused by long hours of work on a hard surface. They come in different sizes to fit into the boots. Additionally, they even enhance the life of your shoes. Shoe inserts help keep the arch and heel at the right position and distribute the pressure equally, not diverging the pressure in one place. Furthermore, they absorb the pressure and return it as energy, which keeps you super light and active.
How do I know if I need insoles?
Insoles work for each person who wants to stay active and don't want to get tired by a long walk. But specifically, they are ideal for people who work on hard and rough surfaces for long hours. Similarly, they are also very useful for people who suffer from any kind of foot ailment. If you have foot slippage, foot elongation, or a low arch, you should buy insoles for the relaxation and comfort of your feet.
There are a few signs that you may need insoles for your work shoes:
If you experience foot pain, particularly when walking or standing for long periods of time, insoles may help to alleviate this pain by providing additional cushioning and support.
If your shoes do not fit well or do not provide adequate support, insoles may help to improve the fit and provide additional support for your feet.
If you have foot problems, such as flat feet or high arches, insoles may help to alleviate discomfort and provide additional support.
If you notice that the soles of your shoes are wearing out faster than usual, insoles may help to distribute your weight more evenly and reduce the wear on the soles.
What are the best insoles for standing on concrete?
A lot of insoles are excellent for standing on concrete. However, Arm & Hammer insoles are among the best for standing on concrete. This company has focused the attention on lightweight performance so that you can feel active and light. They have used high-quality memory foam to create inserts that bring comfort and good performance.
These insoles help you to stand on concrete all day long. Arm & Hammer's insoles have cushioning and anti-bacterial agents to absorb the pressure and sweat to keep you active and fresh all day long. You can also read the detailed description of this product to get a better understanding of what all it has to offer.
How do I change my insoles?
Changing insoles is essential when they wear out. But how can you change them and replace them with new ones? This is the question. Relax, we will solve this problem by telling you the method in clear and simple words.
When the interior of your boots wears out before the exterior, you can enhance the life of your boots by changing the insoles. The benefit of insoles is that they provide comfort and relief from pain and keep your foot in the right position and fit. Step 1 is to remove the old insole from the shoes. Insoles are not glued to the bottom for most shoes so that they can come out easily. However, if you're buying a shoe, always check if the insoles are removable. You always want that feature to be available.
Buy the new insoles according to your size. Research the kind of sole you want to buy. Some inserts provide more cushioning, and some provide less, so research insoles well according to your comfort zone. Slide the new insole into the shoe, top first. Put your hand into the shoe to adjust the insole perfectly.
A lot of insoles provide you with trimming functionality. Hence, you can cut the insole from the sides if they do not fit perfectly into the toe or heel area. You can also use the old insole as a guide to trim the new one by placing it on it to trim. Once it has the perfect shape, place it in your shoe and test it. Hopefully, this would help you.
Why do my feet hurt after orthopedic insoles?
When you start wearing orthopedic insoles, it is common to experience some discomfort or soreness in the feet for the first 5-6 days. This is because the insoles are adjusting the position of the feet and realigning the bony and musculo-ligamentous apparatus. However, if the pain persists or becomes worse over time, it is recommended to consult with a doctor or specialist to ensure proper fit and usage of the insoles.
What is the point of orthopedic insoles?
Orthopedic insoles are designed to provide support and correction to the feet, helping to alleviate pain and discomfort caused by foot-related issues such as deformities or prolonged standing. They are intended to improve the alignment and function of the feet, which can in turn improve the alignment and function of the rest of the body. Orthopedic insoles can also help to reduce the risk of foot injuries and promote overall foot health.
---
Also Read:
The Best Socks To Wear With Work Boots
Reference: