Last updated: 25 Oct 2021
It may seem like a daunting task to build a shed yourself, but it can be done, even if you don't have any previous carpentry experience. If you can wield a hammer, you can build a shed. It's the losing your mind part that I can't guarantee.
Seriously, though, if you're going to undertake a challenging construction task like building a shed, there are things that you need to keep in mind if you want to keep your sanity:
Be Prepared – You may remember this one from the Boy Scouts, but it still holds true when you want to build a shed. You need to have a detailed plan going into it, or you're going to be doomed to failure.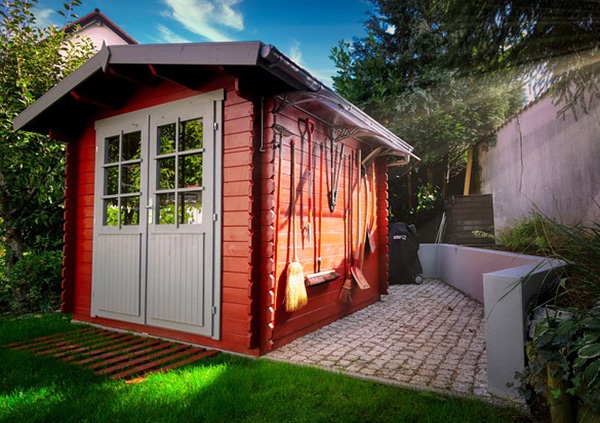 Where the shed is going to go, what the local building by-laws there are, and any permits that you might need; make sure to have all of your ducks in a row before you even think about picking up a piece of wood.
Know What You Need – What are you going to be storing in this shed? How much room do you need? Is the shed going to have to be insulated or have electricity? All of these things will have an impact on the type of shed you end up building.
Stay Away From the Kits – While it may seem like a good idea to the novice carpenter to get a prefabricated kit to build a shed, a kit isn't always the best way to go. A lot of kits have hard-to-follow instructions and contain inferior construction materials, which you pay a premium for because it comes prepackaged and precut.
Instead, your best bet when setting out to build a shed is to find a detailed shed plan, has clear instructions, easy-to-read diagrams and illustrations, and also comes with a detailed materials list. You can then cost out and supply the building materials for your shed yourself, which will save you a ton of money when building your shed.
And once you've built your shed and got that project under your belt, you can apply these guidelines to all sorts of outdoor projects. Fences, swingsets, playhouses – anything you can think of that you can build can be easily done as long as you go in prepared, and make sure to have a plan that comes with detailed, step-by-step instructions.
For more information about how to build a shed, even with no previous experience, as well as over 1000 shed and other woodworking plans, go here: Ana White Plan Catalog