Last updated: 31 Oct 2022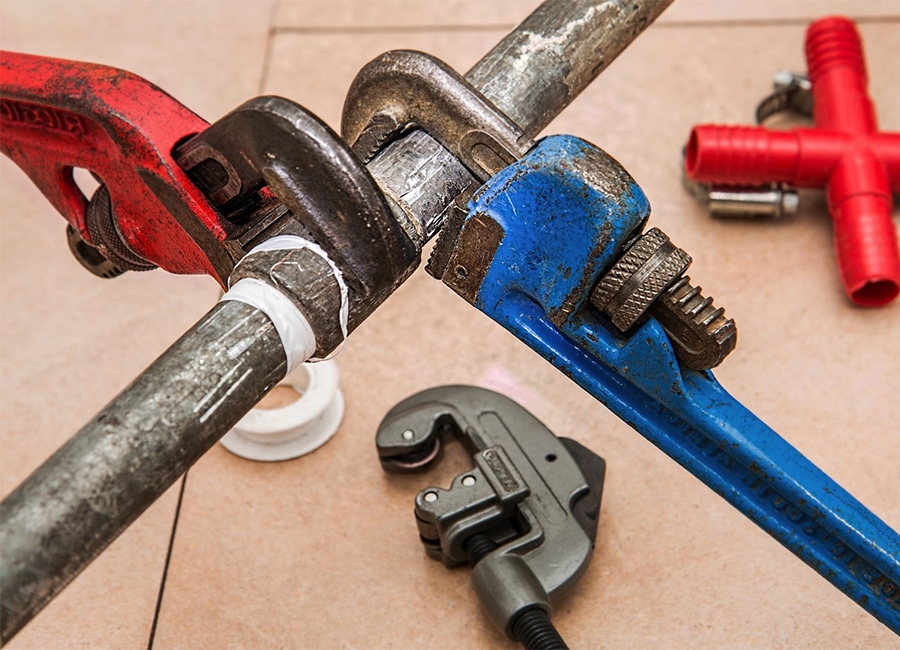 If you're a plumber, then you know that Teflon tape is an essential part of your job. But what if you're not a plumber? What is Teflon tape and how do you use it?
Teflon tape or plumbers is a thin, white tape that is used to seal pipe threads. It is made of polytetrafluoroethylene (PTFE), which is a synthetic fluoropolymer of tetrafluoroethylene. PTFE is known for its low friction coefficient, which is why it is often used as a non-stick surface.
Teflon tape is used to seal the male thread of a pipe and the female thread of a fitting. This prevents leaks by creating a watertight seal. It is important to note that Teflon tape should only be used on clean, dry threads. If the threads are dirty or wet, the tape will not adhere properly and could cause a leak. Today, I will tell you how you can use Teflon tape by following some simple and easy steps.
What Will You Need?
Teflon tape has a non-stick surface and can be easily applied. The following are the tools that you will need to use plumber's tape:
Utility Knife – An utility knife is required to cut open the roll of Teflon tape. You will need this tool if you want to cut open your roll of plumber's tape as well. The knife should be sharp enough so that it can cut through the tape without clinging to it.
How to Use Teflon Tape?
Here are some tips on how to use Teflon tape. Before going towards the step first I want to thank "RC Worst & Co." for the video demonstration.
The first thing that you need to do is to clean the pipe that you will be using the tape on. You need to make sure that there is no dirt or debris on the pipe. If there is, then you need to remove it. Once the pipe is clean, you can then start to apply the tape.
To apply the tape, you need to start at the end of the pipe. You then need to wind the tape around the pipe. Make sure that the tape does not overlap each other in a thick layer. You also need to be sure that you do not wind the tape too tightly. Once you have wound the tape around the pipe, you can then trim the excess with a knife.
You then need to press down on the tape. Make sure that you do not press too hard. You also need to be sure that you do not press too softly. If you press too hard, then you may damage the pipe. If you press too softly, then the pipe may not seal properly.
Once you have pressed the tape, you can screw the fitting in.
Now, you need to test the seal. To do this, you need to turn on the water. You then need to put your finger or napkin over the end of the pipe-fitting. If the water does not leak, then the seal is good, and vice versa.
FAQ
How many times do you wrap Teflon tape?
There shouldn't be a need for more than three or four wraps of tape. However, the thinner tape may need more. To avoid compressing the thread end, wrap around the fitting from the end.
Can too much Teflon tape cause leaks?
However, leakage may occur if the product is applied incorrectly. The most frequent mistake is using too much tape. A leak could develop if the tape was applied too strongly to the joint, preventing the threaded connection from being tightened.
When should you not use Teflon tape?
Female (FPT) threaded PVC fittings and valves cannot be attached with PTFE tape. The tape can cause a wedging effect on female connections, putting a lot of stress on the junction as it is being installed. However, a leak can still occur, even if PTFE tape is used.
How long does a Teflon tape seal last?
Although nothing lasts forever if Teflon is working well, it's best to leave it.
Conclusion
There's a lot more to know about Teflon tape than what we've covered here. But the information in this article is enough to successfully connect your pipes and make small repairs. Please leave us a comment and share your experience with Teflon tape. Cheers!
Related Review You Might Like: