Last updated: 2 Sep 2022
Painting your room can be one of the easiest tasks if you know how to paint like a professional painter. Painting the interiors of the walls of your home by yourself can be interesting as freshly coated paint can be an affordable and cost-effective transformation to your home's walls.
But before you start, you will need to study a bit about how to paint a wall like a pro. However, there are a few tips and tricks that can help you with painting the walls of your room and can also speed up the process for you.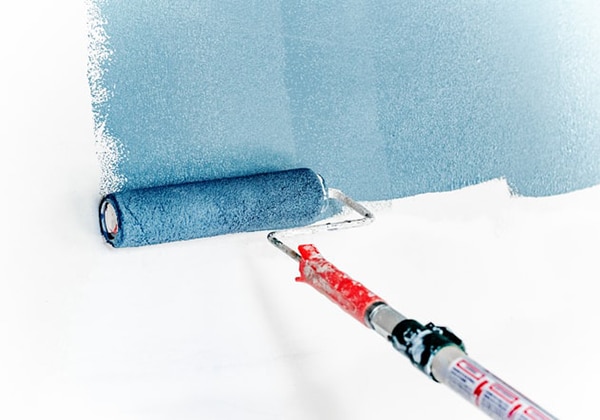 What You Will Need to Follow This Tutorial
There are a few essential tools that you will need to follow in this tutorial to get the perfect finish on your walls:
Paint
A roller for painting
Extension pole for paint rollers
Drop cloths are a must
Paintbrushes
Tray for painting
Sandpaper
Painter's tape
Rags
Knife for putting putty
Painting walls with a proper tool can make the whole process a lot easier and can make a huge difference when it comes to painting like a pro.
Step by Step Instructions
Step 1: Measure the Size of Your Room and Check How Much Paint You Will Need
To avoid buying too much, the first thing you can check before starting to paint is to know the quantity of paint you will need. It's important to start by measuring your room or you can take an estimated length of the room. Moreover, it's important to have enough paint to cover the walls and ceiling. You can look up the video mentioned below for detailed information.
Step 2: Choose the Right Color for Your Room
Choosing between organic, neutral, or bright color schemes for your room is important and also picking up a few sample pots can be a good idea too. By doing this you can see how all the colors react to the light in your room.
Step 3: Buying the Right Tools
Whenever painting a room, the most essential part is to get the right tools and materials you'll be needing for doing your work. You're going to be needing every tool mentioned above in the article.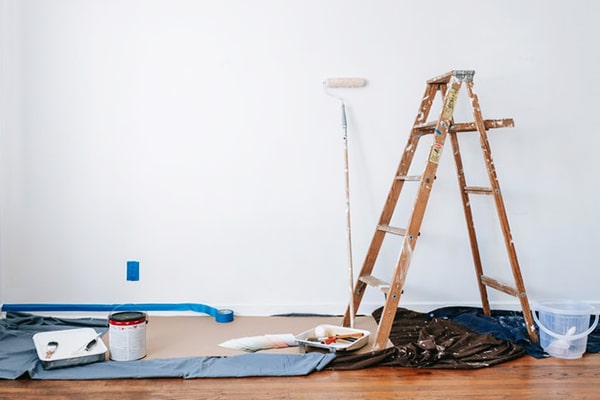 Step 4: Always Paint in a Natural Daylight
It's usually best to paint in natural light rather than artificial light if you want the best results. Walls painted in low or strong light can easily leave patches or develop flaws that become visible to you in the daytime.
Step 5: Cover Everything
Clearing your room before painting is the best thing you can do. Put away everything including your furniture items, and cover your floors or anything that you might feel can get paint on them.
Step 6: Prep Your Walls
Before you begin painting, make sure you carefully clean all of the walls with a heavy-duty cleanser. It's essential to remove any dust and grease from the walls to apply the paints easily. And be sure to use a primer to cover everything before painting the wall.
Step 7: Use the Painter's Tape
Cover all of the switches and sockets in the area using painter's tape rather than masking tape. You'll need a lot of painter's tape to protect your room from paint drips and to get the ideal finish.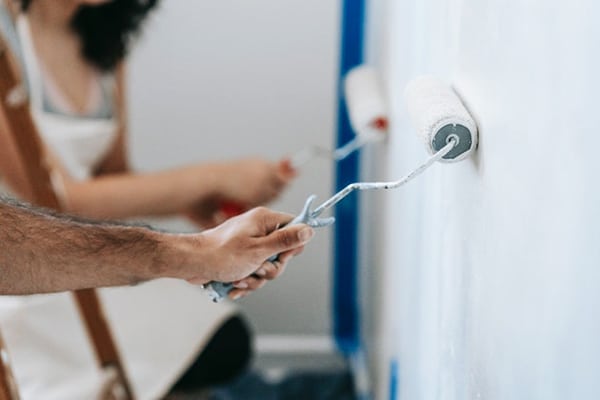 Step 8: Start Painting Your Walls
Start painting your room with a roller room with the ceiling, paint your room from top to bottom for best results. Then leave this first coat of paint to dry for some time before applying the next coat. However, many walls do not need more than two coats of paint.
Step 9: Clean Up Everything
Dry the paint for at least a day and then remove everything to reveal your amazing new walls. After that, clean all of your brushes properly before keeping them away so that they can be in good condition for a long period.
How To Use a Paint Roller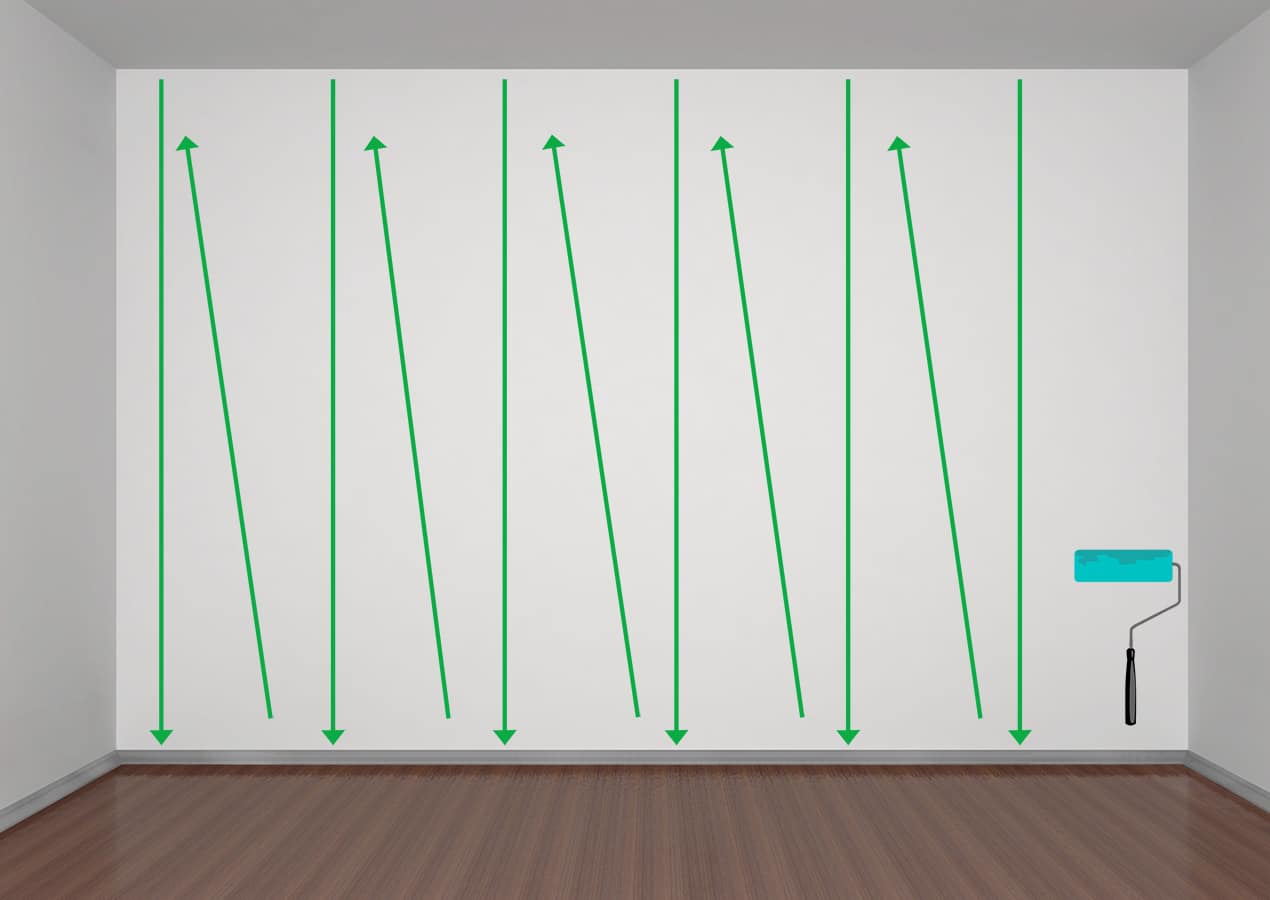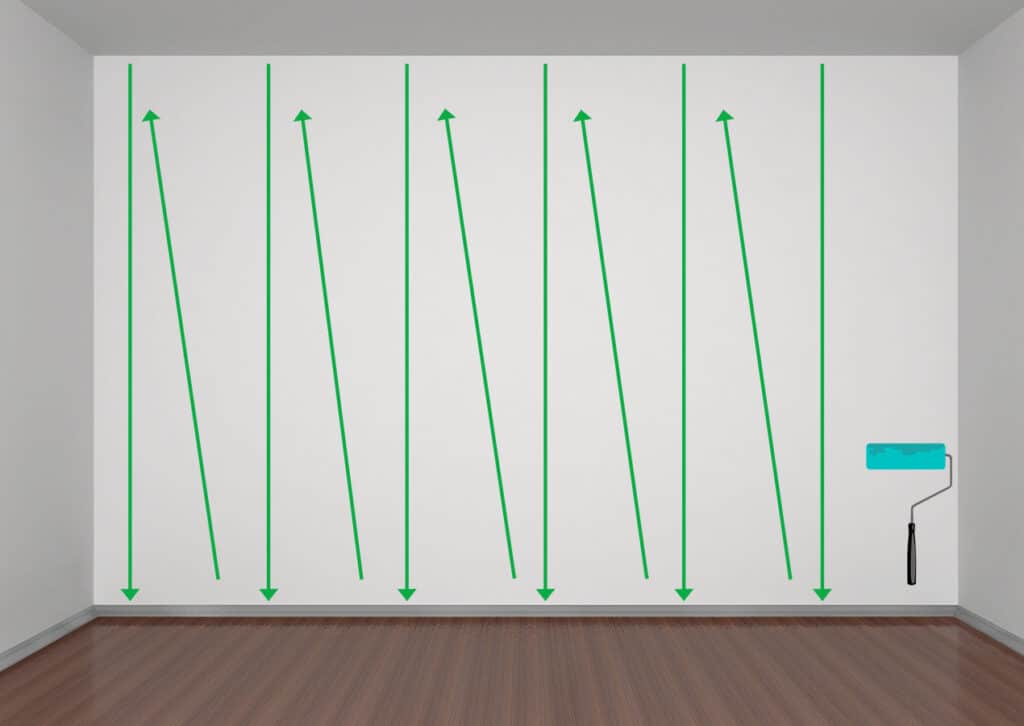 Estimating How Much Paint to Buy
Paint Calculator

Inch Calculator
FAQs
What Is the First Thing You Do Before Painting a Wall?
The first thing to do before painting a room is to get all the necessary tools that will help you in painting your room walls like a pro. Also, clean all of your walls with a damp cloth to remove all the dirt and dust.
Can I Just Paint Over Old Paint?
If your area walls are of good condition and if the old and the new paint are chemically the same then you do have some options to paint over old paint. For getting the best results you can apply primer and then apply one to two coats of the new paint.
Do I Need to Wash Walls Before Painting?
Yes, walls do need a wash before painting. It's important to clean your walls before painting as it will remove all the dust, dirt, or stains.
When Painting a Room Where Do You Start?
You should always start painting from the ceiling as it makes sure that you cover the surface properly with at least two coats of paint.
How Many Coats of Paint Should You Put on a Wall?
Usually, you'll only need two coats of painting and that would be good enough for you when you're painting your wall. You would not get the seamless finish with just applying one coat as it would not cover your wall properly.
Conclusion
So, did you find this article helpful? We hope that you did enjoy reading our article and now you must have all the knowledge about how to paint a wall like a pro. Following all of these processes while painting your room's walls is essential as it will not only save you money but will also give your walls a smooth finish.
Leave your thoughts in the comments section below, and don't forget to tell us about your experience painting a room or a home. And please remember to share this post with others if you enjoyed it.
Related Reviews You Might Like:
The Best Painter's Tape for Every Surface