Last updated: 1 May 2023
Intro
I've been in construction for 20+ years 10 of those years as a general contractor. Living as a general contractor for me was at once exhilarating, satisfying, terrifying, and confusing. And any of you who have tried it as a general contractor can probably relate to that. But I would like to speak to you guys who are starting and tell you about five mistakes that I've seen contractors make over and over. And about three of those I was making and once I stopped making those mistakes everything got better.
There is a common misconception that general contractors make a lot of money, but that's not always the case. Personally, I made a decent living, but I never made a fortune. However, being a general contractor provided me with a lot of freedom and allowed me to work on some fascinating projects that I wouldn't have had the opportunity to work on if I was employed by someone else or solely focused on making money.
It's a trade-off as a general contractor you're always trying to decide whether it's the money or be the relationships and the work and the satisfaction. And I aired always on the side of the work and the satisfaction. But I only give you that disclaimer so that you can kind of begin to understand what your real motivations are and begin to project what the pitfalls or satisfactions might be that come as a result of those motivations. And I should add there is no easy money. So with that firmly in mind let me cut to the chase here and tell you the things that I wish I would have known years ago.
Not Charging Enough Money
Item number one is not charging enough money. Let me break that down a little bit. If you're just starting you have some idea of what you were worth as a carpenter. A carpenter is worth twice that amount of money when you're working up your projected labor costs. Add to that your overhead.
Overhead is everything that you spend and everything that you do that does not contribute to the specific job think of it. The time you spend on the phone the time you spend working up the price doing the takeoffs making the drawings going to the planning department calling your subcontractors. You spend to put tires on your truck and the paint job on the side and pay the bond and the insurance and the lights in your shop all of those things are overhead. They will devour you.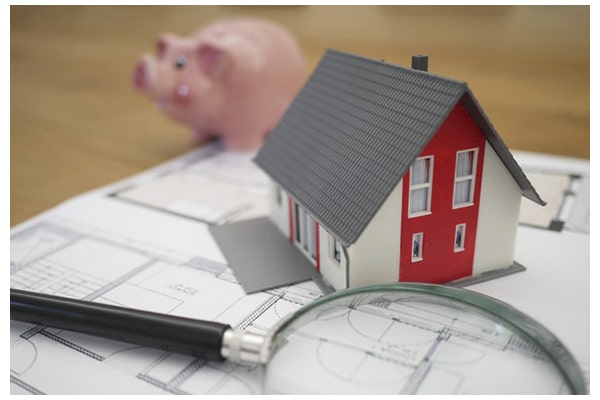 You have to have some idea of what it costs you to be in business and make sure that's included in your pricing. The next the last and the most important piece is you have to put profit in every job.
And I'm not talking about the amount that you make per hour for the work you do I'm not talking about what it costs to keep the lights on and the tires on your truck I'm talking about the money that's leftover at the end of the job which is your reward for taking the risk in doing the work in the first place. The amount that you attach to bids for profit is wildly and widely variable.
Calculating all costs and ensuring that you're making a profit is crucial for the success of any business, including contracting. Although it can be daunting to add a 20 percent markup to every job, it's necessary to cover your expenses and make a decent profit. By doing so, you can stay in business and avoid bankruptcy in the long run.
The psychological gear that you have to shift is to stop thinking about the value of what you provide in terms of what you would pay to receive it. It's an irrelevant perspective. The value of what you provide is what other people are willing to pay. And it's a hard thing to discover because your competition is not going to be anxious to share that with you.
The last point on this is don't make the mistake that I made and that is you want to figure this out early in your career. Because the reputation you establish is for being inexpensive you're the cheapest you get the work done and you're the budget construction solution. It's going to take you years to pull yourself out of that.
The reputation that you want or at least that I recommend is being – wow that guy's expensive and he is worth it. If you concentrate on that be comfortable losing jobs on price. You're going to find yourself needing to do less work to make more money.
Communication
Effective communication is crucial in the construction industry, both in verbal and written form. Miscommunication can lead to costly mistakes, delays, and even safety hazards. It's important to be clear, concise, and specific in your instructions and expectations. Make sure everyone involved in the project is on the same page and understands their roles and responsibilities. Regular check-ins and updates can also help prevent miscommunication and keep everyone informed of any changes or updates.
For instance expectations, you need to be able to paint a word picture to your customers of what's going to happen when you come in to do the demolition in their kitchen. Maybe it turns the whole atmosphere or the feeling of the job against you before you even provided a product. So learn to paint word pictures of what they should expect both in terms of the rough work and in terms of what the finish is going to be like.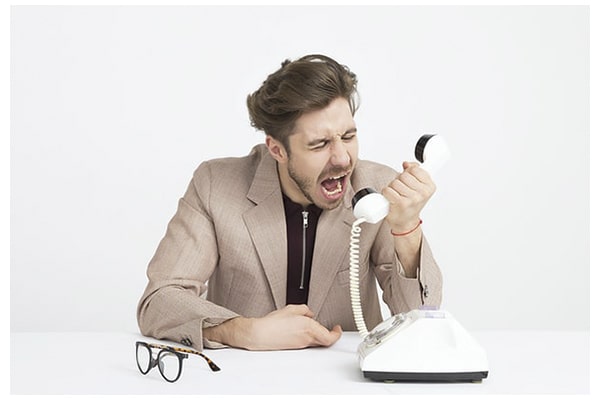 Remark: There is no possible way on the planet to match the color between a 30-year-old pine board and a new pine board with a stain or sealer.
The next place that you need to be able to communicate perfectly is around resolving concerns. The first way to be sure you have a chance of resolving a concern is to resolve it promptly. Don't procrastinate returning the call no matter what her tone was in the message she left on your machine.
A text is fine but you're going to have to have a conversation with these people to help them begin to relax enough that you have a chance of coming to some sort of an amicable settlement. If you don't have a good manner you better figure out how to get one or you're in the wrong business. It's all about establishing a relationship of trust and then confirming that the trust was well placed over and over and over you can't do that without communicating.
The last tip on communication it's a habit that we call under-promising and over-delivering. Let's say you're taking a job that you're pretty sure is going to take about a month but you are vulnerable to your painter's schedule. So you tell these people because they would like it done in a month I need to tell you this could easily stretch out to three months in this current construction climate and with the weather constraints that we're facing this could go longer.
Well if you get that contract and then you slam it in three weeks or maybe the month you're a hero but if it goes the other way they will never forget the disappointment of not having that project ready when you told them it was going to be ready. So be careful what you promise because you're going to need to beat that promise if you're going to build a good reputation.
Regulatory Environment
Most of us live in an intensely regulatory environment and it's a pain. And there are times when a dog on it you just do things however they need to be done to accomplish them but you're never going to meet a truly successful contractor in the 21st century that doesn't play by the rules. But here is the other thing that you have to be aware of those costs for complying with the regulatory environment has to be passed on to your customers.
Those rules, regulations, insurance, bonds, and those licenses exist to benefit the customer and so they need to pay not the contractor. That's done by attaching the right overhead numbers to your bids and your business model. That's required to play by the rules if you're going to play by the rules.
Cost Track
Item four is without a doubt the single most important variable in the whole undertaking of being a general contractor. You've got to be able to keep track of costs. If you can't pretty soon you're kiting and that is taking the money that came to you to accomplish this job and throwing it back behind you to clean up a mess from the job before. Because you didn't understand costs, your bidding was not accurate, your payment was sporadic, you have credit problems and pretty soon it is a shipwreck.
It's important to recognize your strengths and weaknesses, and if accounting and bookkeeping aren't your strengths, it's wise to hire someone who can handle those tasks for you. You can consider hiring a bookkeeper or ask for help from someone who is skilled in that area, such as your spouse. Ignoring this aspect of your business can lead to financial difficulties down the road, so it's crucial to take it seriously.
Closely related to this one of the single biggest changes that I made 10 years ago I established a line of credit to level out the highs and lows of cash flow. If you can manage credit if you're responsible with credit it's one of the biggest favors that you can do yourself.
When to ask for money? How much to get on the front end? How much to leave as a retainer? How to ask for an additional draw when it wasn't specified in your contract? All of those things are key. Understanding when and how much money to get is just the other side of the pendulum swing from understanding when and how much money to pay. But all of it is dependent on being able to keep accurate records of where your money is and where it's gone and how much money to allow for the things that are coming up.
Managing Growth
If you don't have work you're broke and if you were going from a little work to a lot of work that is the scenario where most of us fail. Rapid growth is the hardest thing to manage as a general contractor.
And the reason for that is you're funding a lot of work from the profit of a little work and you just can't do it. You've got to think about that before you jump on a big fat job that just happens to come along.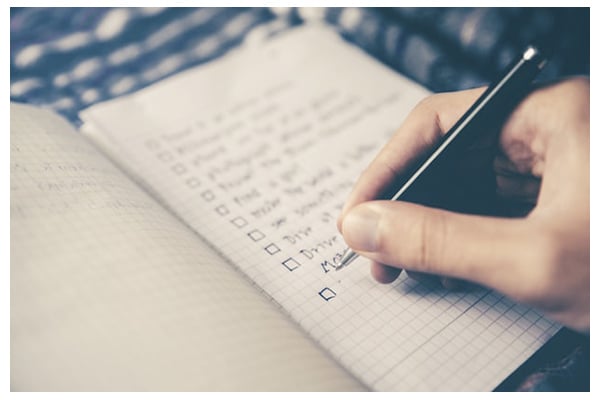 The next thing that I would warn you about in conjunction usually with big fat jobs is taking work to get work. Somebody comes along and says, "You know, I don't have much money in the budget on this so if you give me a great number on this, you're going to be the guy I come to bid all the work that I've got coming."
Here's what you need to realize that guy doesn't want to pay you much to do this job and he's not going to want to pay you much to do any other work that he's ever going to have. You can't blame him I mean he's just looking for a bargain like all the rest of us. But it is always a mistake to take a job at a reduced price because of the promise or the hope of getting additional work from the same client.
So the last thing is to find some way that can help you get a realistic view of your capacity. What this will do is it will either build your confidence in pursuing the big jobs or help you realize wait.
If you price those right there's money and little work too. I mean the industry is always changing there are niches there are specialties there are lots of jobs out there that people can't find anybody to do and are willing to pay a chunk of money to get it done.
Summary
Great advice! It's essential to have a clear understanding of your goals and capabilities before diving into any business, especially as a general contractor. Hard work and dedication are key to success in any field, but it's also important to enjoy the work you do. Thank you for sharing your insights!