Last updated: 1 May 2023
Choosing the right boardroom furniture is crucial to creating a professional and productive work environment. However, it can be overwhelming to make a big investment in this type of furniture. To help make the process easier and less stressful, it's important to know what to look for. In this article, we've outlined the top things to consider when reviewing boardroom furniture options, so you can make an informed decision that meets your needs and budget.
Quality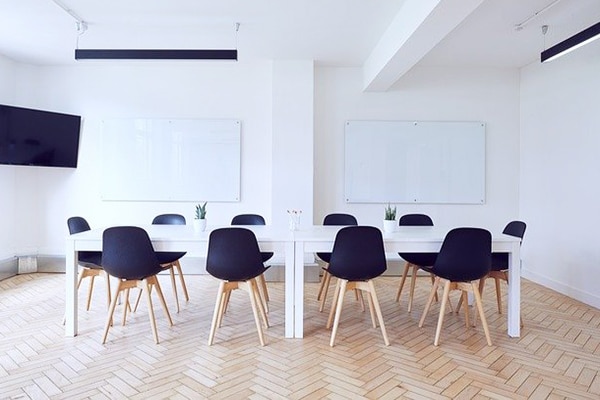 If you're planning to invest in something, ensure that it's done right. Don't compromise on the quality of materials or craftsmanship. It's important to check the quality of the pieces before making any purchase.
When selecting boardroom furniture, it's important to prioritize quality over cost. This means paying attention to details such as sturdy joints, smooth finishes, and even leg lengths. By doing so, you can avoid the need to replace or refurbish the furniture within a year or two, saving you time and money in the long run. So, make sure to invest in high-quality boardroom furniture that will last for years to come.
Style
Your boardroom furniture should have a definite sense of style. After all, you are likely to be entertaining some top businessmen or women in this area. You'll want to portray a sense of professionalism and panache.
Taking chances can be a great thing, especially if your company operates in a creative industry where design and aesthetics are highly valued. However, it's important to balance this with practical considerations such as structural integrity and durability. Don't be afraid to explore unique materials or designs, but make sure they are still functional and safe for their intended use.
Why not go a little offbeat or quirky with your choice? It'll make you stand out and will provide a good talking/focal point during any meetings.
Value
Although it may be tempting to choose the cheapest set of boardroom furniture available, it's important to keep in mind that quality often comes at a price. Cheaper designs may be poorly made and unreliable, leading to the need for replacement in as little as 18 months. Therefore, it's wise to invest in high-quality boardroom furniture that will provide long-lasting value and durability, even if it comes at a slightly higher cost.
However, that doesn't mean you should go for the most expensive set either. The important point is to ensure that you get value from whatever you buy. If you believe you're paying a sensible price for a well-made, sturdy, and classic piece of furniture, then you should be happy with that.
If you think something is over-priced, it probably is. Try your hand at negotiating, but if it's not working out, simply look elsewhere for your furniture.
Easy maintenance
Maintaining boardroom furniture can be time-consuming, which is why it's important to choose a set that requires minimal upkeep. Look for furniture with durable finishes and easy-to-clean surfaces that can withstand spills and stains. For instance, tables with wipe-clean surfaces are an excellent choice, as they can be quickly cleaned without the need for varnishing or polishing every six months.
It's also important that you don't pick a wood that will stain at the slightest spill, as this could ruin your chairs or table forever; investing a waste of money. Be sure to ask when making your purchase what kinds of products you can use to clean the furniture, so you don't risk ruining its finish.
By keeping these four factors in mind – quality, durability, value for money, and maintenance requirements – when shopping for boardroom furniture, you're more likely to make a purchase you'll be satisfied with in the long run. Taking the time to invest in well-made, durable furniture that is easy to maintain and offers value for money will help you avoid regrets and costly replacements down the line.