Last updated: 12 May 2022
Some of these mistakes will cost you time, some of them will cost you money. Some will cost you both and some of them can be downright devastating. Let's go through all the basic ones. Because if you can learn from others' mistakes then you can avoid these tragedies and all these problems that are going to come your way just because life is a great teacher. You have two options you can learn the hard way or you can learn from someone else who learns the hard way.
You Don't Know Your Home
The number one problem with renovating is a lack of research. After buying an old house, do not start the renovation immediately. You don't know your home! What that means is you don't know how it functions you don't know the home's weaknesses right. How the house function? What's your heating like? What's the cooling system like? When it rains does it dry? Do you have weak spots in your foundation?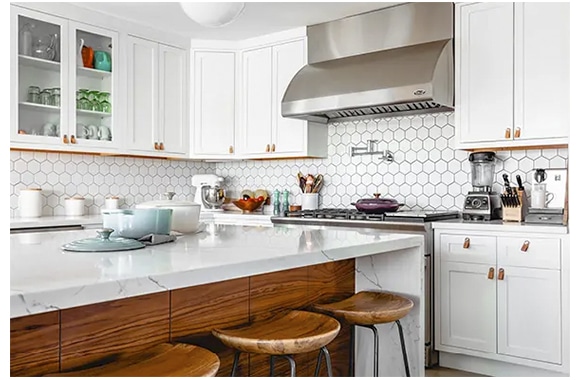 The best thing a homeowner can do is go through four seasons of owning that house. That you can identify what are the weak spots in that home and all the different kinds of weather that you're going to get before you make major decisions to change things. Cause you might make changes that make a problem worse create a new problem or you've invested time and money into something that gets damaged. Remember – all old houses have "bugs".
Where are people moving and walking? How is it used? What are the rooms used? Like understanding that you might want to move a door or a wall or open something up or close something off how is that going to affect the flow? Adding an island is that going to be in addition to the kitchen to make it beautiful or is gonna be in the way? What happens if you have to replace your washer/dryer machine? You should know the answers to all these questions. It's just good to take a deep breath to slow down understand your house before you move forward.
There are tons of different mistakes that you can make from aesthetic to mechanical to structural. Just not knowing that when you get a really bad windstorm from the east in the middle of the wintertime your pipes freeze. Or when it rains blowing hard from the West it comes through the roof and every other time of the year is fine. So all these kinds of things you will learn if you give yourself one full year in the house. And that is brilliant advice.
Whole House at Once
The next thing that everybody makes a mistake with. They want to tackle the whole house at once.
Some of the best advice I ever heard about renovating a house is from a real estate agent. They have a lot of experience with when people are bur selling a house and what they learned from that was. If you're gonna renovate your home – renovate a piece of your house. What if something horrible was to happen you could have finished that renovation in 30 days to put your house on the market. Think about this!
There are a lot of different things that could happen in life. Things change, relationships change. You got an asset that can be sold but only if it's whole. Half renovated things don't sell too well in the market. Job changes you can have health issues. You could be told hey your job is moving you're shipping you across to the West Coast from the East Coast. You've got to be ready to wrap up your business and then sell the house. One room at a time yes it's a little slower but it's a safe bet. And since you're DIY in your renovation everything you do is going to make you money. So don't be in a hurry to finish it.
On top of that while you're going through the process of renovation you have a finished space to enjoy and it's a lot less stress.
One step at a time finishes what you start before you move on. I'm preaching to myself here because I usually like to get 90-95 percent and then I move on.
Plan/Designer
When you have a plan and you stick to it you can execute that plan and you can finish. Everything can be organized and laid out and it works well. Make a plan and then halfway through the process change the plan. It happens so often it's not even funny. And a lot of the reason it happens is that you don't have a vision of the finished product in your mind. That leads us to the next mistake that people make. Homeowners don't hire a designer. I don't know why less than 10% of people can look at something and visualize it finished.
But if you don't have that skill you can't just have an idea where you're going. It's like trying to drive to a specific city and you know it's north and you just hit any road that says you're heading north. You might find it takes a long time to get there.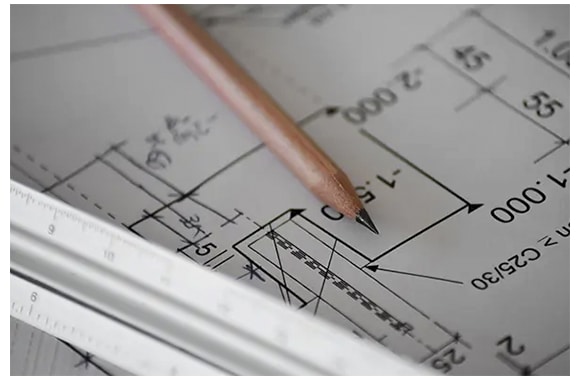 Every time you make a decision that changes you've got rework you've got to reconsider your mechanical plans. Things like you've done your electrical rough or you want to change the size of your countertop. Well, you can add a few inches to your cabinet space and change your countertop order and you know you're buying new cabinets.
You need more square footage for your backsplash. When you go to get your final inspection you fail because you're missing a plug. Now you've got a finished kitchen but you need an extra plug because you now you have more countertop. Little things like that can happen all the time in every aspect of the renovation.
So have a plan stick to it. If it was a good plan when you made it it's a good plan today when it's finished. If you come up with a better idea save it for your next renovation. Because you don't want to waste your time and waste your money there is no return on investment if you do everything twice.
Outside Repair
Everybody gets excited to do the kitchen in the bathroom. Kitchens and bathrooms have about a 60% return investment if you hire somebody. And if you do it yourself you can make money. But what good is a brand new kitchen or bathroom if you need a new roof first. Especially if you bought the house and you made the other mistake of not living in it for a year. You don't know what the weaknesses in the home are. And you just assume that your roof is gonna work. That could be costly.
So you want to do the outside first. This is great advice for almost every DIYer and here's why. Almost everything you do on the outside of the house has a huge return on investment. It's mostly basic simple skills painting, cutting, measuring, installing fences decks, patios whatever it is.
Changing your windows all of these things are the outside of the house these are basic skills that have a huge return on investment. If you grow your basic skills in areas that are gonna make you the most amount of money then when you're done that. And you've got some confidence and you've got your mojo and you've got a few more tools. Then you tackle something like a bathroom or a kitchen you can have a lot more confidence that you're gonna be able to finish it and do a good quality job.
If while you're working on the outside you keep running into problems and you don't have the skill level you don't have the dexterity or whatever it is. That's a great time to learn that maybe that's not for you. And ripping apart your kitchen is a bad idea. Start with the simple stuff that makes you the most amount of money. That doesn't affect where you're living inside.
Make sure that you're going to be successful in your endeavors. Resist the temptation to buy the lie that you buy a new house and the first thing to do is a bathroom or kitchen and start over. That should be one of the last projects you faced as your kitchen. Because as a DIYer there are so many skills and so many tools and so many mistakes you make. You might want to have a little bit of experience under your belt first.
Cheap Materials
Next mistake that homeowners make – They buy cheap materials. When I say "cheap" I don't mean like "garbage". The market value of a kitchen renovation is about thirty to thirty-five thousand. You've got a lot of room you've made a lot of money doing a renovation. Consider buying instead of a $600 stove buying a 2000 dollar stove. Because nice appliances in the kitchen that have that's been done well really add value to the house.
As a homeowner doing it yourself you're your valuation of what the labor would have been being part of your profit margin. But your materials are all up to you. So when you cheap out on materials, you cheap out on your quality of life while you're living there. But the direct dollar-for-dollar return on investment you go to sell the house. You put in a $2,000 stove you get $2,000 back. We're gonna tell you right now it's like a guaranteed way to increase your revenue and enjoy the quality of life.
Expensive Doors and Windows
The next mistake that people make is they buy really expensive doors and windows. A lot of people hire a contractor to the doors and windows. But if you're gonna hire a contractor remember the one thing. The first person you're gonna meet from the company is the salesman. His job is not to find you the best window for your house. His job is to sell you the most expensive thing they sell. You have to talk him down into normal.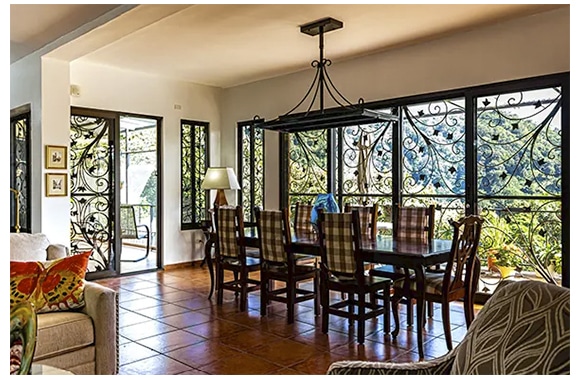 When we take a look at the quality windows over the history of time in the early 80s we had vinyl windows came out. And the quality of the window from 1980 to now which is over 40 years has not changed. It's almost identical.
Introductory builder-grade quality windows are both the same quality as they were then they have an R rating of 5. They might have a couple more functions or low argon gas it protects your stuff from UV rays. But the reality is is once you put those two products together with a basic vinyl window and the proper gas in there you've got about as much technology as the average person's going to need.
Remember you've got to be buying or renovating a really expensive home with best practices and top-of-the-line materials before you bother upgrading your windows. Changing the space of a window is an expensive procedure just changing the window in and out the same size keeps it simple to keep your costs down by the builder-grade materials. So that you can be more "energy-efficient" and never see the return on that investment. It's a bit of a scam. Be careful with that.
It doesn't matter where you live a good window can be vinyl it can be basic and it'll perform well for you. And it only has to cost a couple of hundred dollars. So resist the temptation to let the salesman sell you a bunch of hooey and say "Oh, we can even finance it". Because the minute you start financing your renovation you're losing all your margin. You just pay interest and interest in interest. Keep the things simple keep it affordable keep it now. Pay for it as you go and then you are gonna make a fortune.
Detailed Specifications
We got our kitchen we got our design and we're moving forward. And we know it's gonna be a 30-inch stove. Good, we put a 30-inch stove in the design model and they move forward. But you haven't figured out which stove you're gonna get yet. You haven't purchased the stove. Is it mixed fuel? Is it gas or electric? If so does the gas supply come up the left side the right side to four inches to eight inches? All these questions need to be answered at the very beginning. So that all of your rough-in work is done properly.
Microwaves? Convection? Mountain ovens? All of these different appliances that you may or may not include in your home. Your stove does it have a molded side to the top where the slides over top of the countertop or does it just but up next to it? If you don't have answers to these questions before you start you could be making major mistakes and getting involved in rework.
Bathrooms are notorious for this because there are so many purchases you have to make in advance. And you need to know the end from the beginning. You want to know exactly where your toilet paper roll holder is going to go. So that you can put blocking in the wall before you drywall. You don't just go out and buy a set, because then you're just attaching at the drywall and it's going to cause you problems it's gonna fail.
Knowing the end from the beginning making all your purchases having the specs. And if they don't have the material on-site at least the model number has your specs downloaded from the internet. To make sure that everything that's getting done is concerned is in the right place the first time. So be careful with that.
Box Store
You buy everything in the box store. They're like the convenience store where you can go and buy your milk and your bread and your butter and a soda. It's what the hardware store is the box store is just the convenience store for the building trades. And what they do is they charge you a lot more. You can go buy eggs from the variety store but they're almost twice the price is if you buy eggs at a grocery store. You all know what I'm talking about. Big-box stores are the same model as the corner store they bring convenience. As a result, their prices are mega inflated.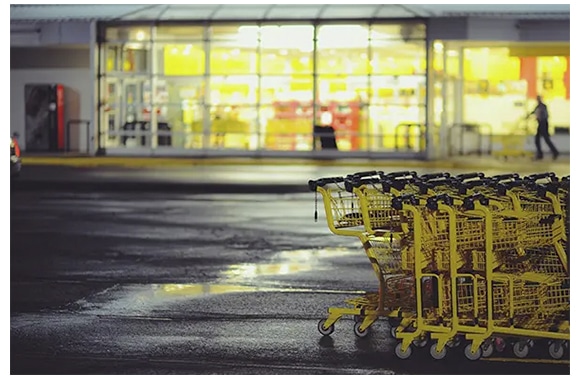 They've got a hundred thousand products on the shelves nowhere how's a space everything is just in time delivery and they are charging you a pretty penny to supply that service to make your life convenient. What everybody will have in their city has other options for purchasing the same building materials at lower prices.
Now the box stores they do a good job with a couple of things commodities like the lumber and the drywall. Those are great prices you're not going to do much better than that. Some the plumbing fittings you're not going to be much better than that.
But as soon as you get away from the basic building materials and you get into all the other things the tools and the fixtures all the whistles you have to buy along the way. All your doors, all your trim your insulation all of it is crazy-expensive.
If you want to make money and you're renovating your house, you want to buy siding for instance and you go to Home Depot. They're gonna give you two or three colors. Or you can go to a wholesaler company. They carry more different products and they're broken down into different price group options. And you can decide how much or how little you want to spend per square foot. You can pick your color they got all the trims there. You can order it has it is delivered to your house. And it's half the price of the box store.
Be Creative
If I had a dollar for every time somebody asked me this question I'd be a very wealthy man living on an island right now. And the question is:
"Can I mix this with that? Could I not follow the recommendations from the manufacturers and do this instead?" That's the question it comes in a million different forms.
Number 9 thing that all homeowners make the same mistake is you are all inventors. Stop inventing the wheel on your home. There are proven systems that work, there are things that don't work.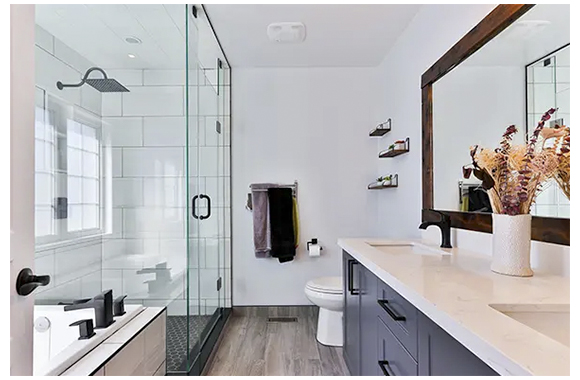 Let's talk about a regular tile mosaic. This tile is laid out on a conveyor belt and is moving alone. And then they spray glue on it. It moves along and then they drop a sheet of mesh on the back. It's lovely it's convenient it's designed so that you can put cement or adhesive on the wall. And for years builders have been using mosaics tile from all different kinds of glass and stone mix little rectangular bars and kitchen backsplashes. And people didn't use this in their showers.
I found out just about six months ago or so that there's such a thing in the industry of tile is a tile that's not approved for wet areas. Let's think about what. What you see when you go put tile in a wet area you're supposed to have 90 percent coverage.
But the back of that tile is covered in glue and as soon as you put it on wet cement or a wet adhesive it dissolves the glue and the only part of that tile that's attached to your wall is when the cement comes squeezing through the middle. But most of us in the industry are trying to avoid that because it takes forever to clean it out before you go out.
We're being cheap with our adhesive and then when you go to grout you're finding tiles popping off and we just think it's poor installation or poor quality. But the reality is is 95% of mosaic tiles out there aren't designed to go in a bathroom. Putting it in a bathroom is a creative thing. Unfortunately, we've seen it on design shows on television for years and we think is normal. But they've been doing it wrong – I know its crazy. It's called being an inventor.
If you want to have confidence with what you build don't invent the wheel. If you have a question I can help steer you towards what's gonna work and what's not gonna work. I don't want to see you spending your time and money installing things that are doomed to fail. I get questions every day from people asking me to bless their idea. I'm telling you right now if you're thinking outside the box stop get back in the box and just do what you're supposed to do that's normal.
You can't save time and money and get a good result. Stop trying don't be an inventor. This is the biggest investment you have in your life. There are a lot of things you can do that will cause a problem. And the bigger the problem that's gonna happen the longer it's going to take the show up. So resist the temptation to be creative. Good luck!