Last updated: 1 May 2023
While it's possible that some homeowners enjoy the psychological benefits of using power tools, there are practical reasons why these tools are popular. They can help you complete DIY projects faster and more efficiently, which is especially important if you have limited time or resources. Additionally, having the right tools can make the difference between a successful project and a frustrating failure. So, while it's important to use tools safely and responsibly, there's no denying the benefits of having a well-equipped home workshop.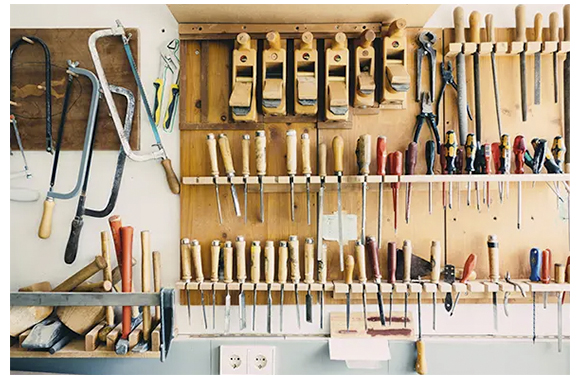 It's too easy to go overboard and unfortunately, a lot of homeowners buy more tools than they have available time. It's not a surprise that they end up replacing those tools sooner than they would like and the worst part of all of this is that, it's all on them. The buck stops with them. It's all their fault. Well, if you don't want that to happen to you, then listen up!
It's important to remember that your tools are not luxury items or status symbols. While some people may view them that way, the reality is that tools are practical items that serve a specific purpose. The value of a tool comes from its ability to help you complete a task effectively and efficiently, not from its brand or price tag. So, when building your tool collection, focus on choosing tools that will serve your needs and help you achieve your goals, rather than on trying to impress others.
But at the end of the day, they're tools. They're supposed to be functional, produce a certain range of outcomes and help make your life easier. Unfortunately, if you take care of them the wrong way, they're not going to be able to do any of that. They're going to break down sooner than you would like.
Here are just some basic tips so you can properly take care of the tools that you spend your hard-earned dollar on.
Invest In Proper Storage
You have to understand that when you expose a sophisticated piece of heavy-duty equipment to the elements, only a matter of time until it breaks down that piece of equipment. Whether it gets corroded or its lubricant's dry out ahead of time, it doesn't matter.
The elements are going to work against your tools. That's why it's a very good idea to store away your tools in a safe, clean, dry and possibly dark place. This way, you don't need to worry about moisture. You don't have to worry about the negative effects of sunlight exposure.
You can forget about all of that and it doesn't have to be expensive because there are plenty of storage options available. The most basic option is to simply cover your equipment with a piece of cloth, making sure it is snugly fitted. This way, it won't be exposed to dirt and debris, and most importantly, it won't be exposed to air and light.
Try to Clean Your Equipment After Every Use
There are many pieces of advice people give you throughout your life and a lot of them are easier said than done. And guess what? Cleaning your equipment after every single use is one of those pieces of advice that sounds good. It's definitely prudent and it's definitely wise but most people cannot be bothered.
They simply do not have the time especially if you are in a hurry. Because after you finish working on your projects at your garage, you have to get to work on time, or maybe you need to spend time with your family. There are just so many things requiring your attention.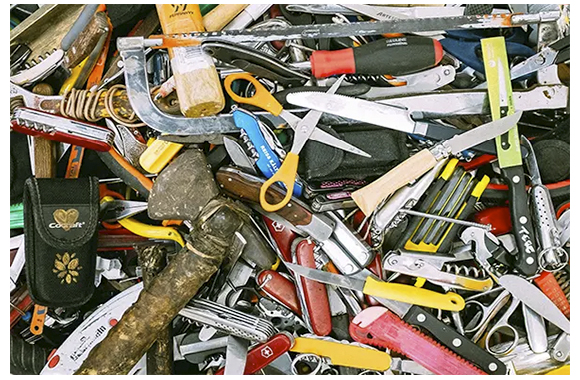 Before you know it, you simply do not have the time to adequately clean your stuff and this leads to their early breakdown. And then, before enough time passes, you have to replace them.
So, do yourself a big favor, invest in the proper cleanup, at the very least schedule to clean up regularly so you can preserve the total value of the equipment that you bought in your garage.
Inspect And If Necessary Repair
It's important to schedule regular inspections for all of your equipment, even though it may seem like a hassle. It doesn't have to be a daily or weekly routine, but rather once every quarter or every three months would be sufficient. This way, you can identify any issues early on before they turn into bigger problems, which could lead to costly repairs or replacements. So, make sure to set aside time for inspections and keep your equipment in tip-top shape.
When you inspect your materials, be ready to put them apart to sub-assemblies and get them repaired. That's the bottom line. If you're going to be inspecting, be prepared to put in the time, effort, and possibly money to get your tools repaired. That's how it's done.
This way, you can make sure you will spot problems before they get worse. Admit it or not, the worst thing that can happen is where you use your tools and since you fail to inspect them, their internal malfunction or bad maintenance leads to some sort of accident and you or your loved ones get injured. This is the situation you're trying to avoid.
Proper Electric Cord Management
Finally, you should manage all the electric cords, lubricants, and all the other things that you keep in your garage. Everything has to have its place. Everything has to be clearly labeled.
If you know where everything goes, two chances are you will make fewer mistakes and probably save more money. Because a lot of people who spend a tremendous amount of cash on tape, simply don't have a system for tracking down the tape that they've previously bought.