Last updated: 1 May 2023
If you're looking for an affordable and easy-to-install plumbing solution, consider PEX or Cross-linked Polyethylene. PEX is a popular alternative to copper piping, costing less than half the price and requiring less installation time. Plus, PEX is incredibly versatile and easy to work with, making it a top choice for both DIY and professional plumbing projects. So, if you want a reliable and cost-effective plumbing solution, give PEX a try!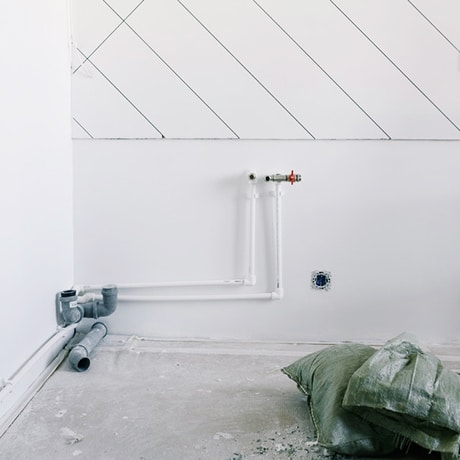 Though PEX has numerous advantages over copper, it does necessitate the use of specialized plumbing equipment. To create the connections, you may utilize stab-in or pressure fittings, however, they're too pricey for huge projects.
Most PEX supply jobs need the use of a specialized instrument. Crimp rings and cinch clamps are the only two cheap PEX supply connection techniques that are viable for DIY enthusiasts.
Crimp rings are metal bands that are slipped over the joint and compressed with a crimp ring tool. Only if you know how to use a crimp tool can it be beneficial. So, here is a step-by-step explanation of how to use the PEX crimp tool.
What You Will Need To Follow This Tutorial?
Pipe Cutter
Crimp Tool
Crimp Ring
Step By Step Instructions
Step 1: Select the Right Type Of PEX
To begin sliding the bent ring, you must first select the appropriate type of PEX for your planned usage. All three PEX hues are included:
• A red PEX crimp tool is used for hot water lines.
• Cold water lines should be made of blue PEX.
• Crimp tool in white or grey PEX: this is a neutral PEX that may be used with hot or cold water. This style of faucet is typically used for both cold and hot water.
Step 2: Slide the Crimp Ring into the PEX
Next, with your hand, slip the crimp ring linked to the PEX into the PEX. Using the depth go gauge made above, be cautious not to slide too far in there. Use Sharpie Marker to note the depth.
Step 3: Fit the Connecting Pipe
Installing PEX piping may seem daunting, but with the right technique, it can be done quickly and easily. Once you've determined the proper depth for your adaptor, insert it into the PEX and move it to the specified depth. It's important to note that when attaching a 90-degree bend in step 2, you should not move the linking pipe through the curve. Instead, insert the bend into the PEX and push it in until it reaches the 90-degree section at the desired depth.
Since the inside of the bend has a tiny tube, pushing in and taking a lot of effort will be tough. As a result, you can employ the technique of gently rotating the bend 90 degrees in a specific direction.
Step 4: Crook the PEX
You must first establish the size of the drinking ring as calculated from the end of the PEX before beginning to the crook. As a result, SharkBite recommends a size ranging from 1/8 inch to 1/4 inch. This size may appear to be unique from many other PEX systems available in the market, however, this is most likely not the case. However, you should be aware that the manufacturer has tested this size. As a consequence, if you follow the directions, you will get better outcomes.
Use the PEX crimping toolset at a 90-degree angle to the crimping ring after you have the measurements. Afterward when, bend with pliers until you hear the tip pop and carefully press into a circle.
Step 5: Check the tightening of the connecting crimp rings
Once you've completed everything, double-check that the cycles are shut. Water will overflow exactly at the joint if you don't squeeze hard enough.
The fix will get more complex from it. As a result, please double-check the tension before use.
SharkBite also features a tightness measuring gadget, which is great news for you. If the 'GO' gap fits the flex ring whenever you put the gadget to the test, you have fitted the PEX properly. When you slide the 'NO-GO' slot thru the curve, you'll have to re-adjust later.
Step 6: To improve consistency, fix the crimp rings
Making errors is unavoidable while using PEX crimp for the very first time. One of them would be the loss of elegance due to uneven fixing.
In reality, if your crimped ring is more than 1/4 times the PEX edge, the repair isn't too tough. To fix it properly, simply use the PEX crimp tool you created previously.
Step 7: Use Sharkbite accessory
Using SharkBite attachments makes life a lot easier for us generally. Almost every step of the SharkBite creation process is supported by tools. That's not hard to use SharkBite's tools. Contrarily, they are incredibly light and simple to manage. Yet, SharkBite is extremely costly, which is a deterrent for many individuals.
Final Words
We hope this tutorial has been helpful in guiding you through the process of installing PEX piping. If you found this method useful, please let us know in the comments below. By following the simple steps outlined above, you can easily connect PEX to a water pipe without any difficulties. So, if you're looking for an efficient and cost-effective plumbing solution, give PEX piping a try today!
If you have any suggestions or queries, please comment below so that we may respond and resolve them as soon as possible. If you consider the information in this article valuable, please share it with others.
Also Read:
The Best PEX Crimp Tools for ASTM F2098 & ASTM F1807 Clamps
Benefits and Disadvantages of PEX Plumbing. PEX vs Copper vs CPVC