Last updated: 25 Jan 2022
It is very easy to get confused by the massive amounts of different tools there are for woodworking needs. If you are new to woodworking and need some tools, it's best to know first which tools you will need and which brands to buy.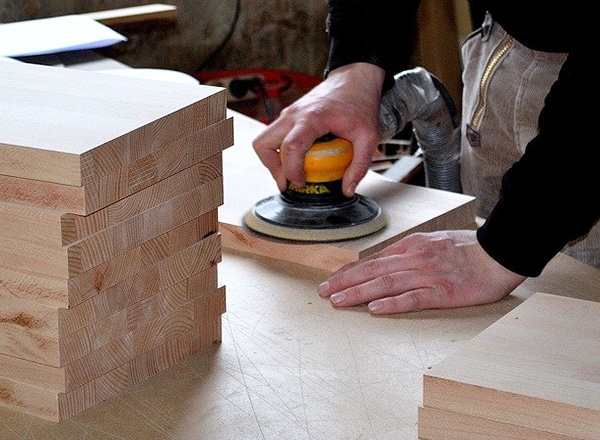 The first thing you need to consider is your skill level and what type of woodworking you are going to be doing. There are professional-grade tools that are the best money can buy but again they are expensive and maybe too much for what you need. In this case, you should look at something cheaper and find a suitable brand that will work for your needs.
So just which brand or brands are the very best tools to buy?
Brand name doesn't necessarily mean the best. Before buying anything and investing hundreds or thousands of dollars in tools, read through some reviews and see which brands are the most dependable. You can find reviews all over the internet or through any consumer reports magazines. Some woodworking big name brands names are Craftsman Tools, DeWalt, Makita, Hitachi, and Sears just to name a few.
If you are just looking for the bare minimums for your woodworking needs, there are some tools that you just cannot do without. A table saw will be necessary for cutting pieces of wood precisely where it needs to be cut. Walk into any home service store and ask them about which table saws they suggest. Usually, these folks can tell you anything you want to know about tools, sometimes more than you need to know.
A table saw comes in two varieties, portable and stationary. The portable saw is perfect for a smaller garage or shed because it can be moved in and out of storage. A stationary table saw is great for larger areas where you have a woodworking shop set up. The stationary saw also provides much more power and precision than the portable saw.
You will also need sanders or sandpaper, double-sided tape, wood glue, a hammer and nails, a drill (preferably cordless), and measuring tape. There are many more items you could have but these are just the bare essentials.
Keep in mind to consider safety first before you buy any type of power tool. If you have young kids running around the house, you may want to think twice about buying a table saw or power drill. Or at least make sure you have somewhere you can lock them up where they can't be reached.